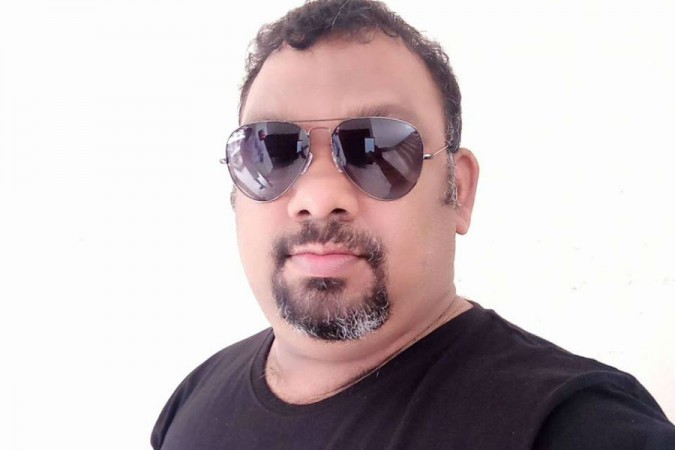 Telugu film critic Mahesh Kathi has been attacked with eggs by unidentified men while speculations are rife that they are fans of power star Pawan Kalyan with whom the former has been having a tiff over several months.
A video on the internet shows Mahesh Kathi getting down from the car in which broken shells are seen, apparently hurled at him by unidentified miscreants. Also, the eggshells were present on his clothes and face. On further observation, some bruises can be seen on his face, making it evident that he was also physically assaulted.
The scuffle between Pawan Kalyan's fans and Mahesh Kathi doesn't seem to die down anytime soon. Over the past couple of months, he has been harassed on the social media and phone calls. He appeared in several television debates demanding justice. In the past, many people who called themselves fans of Pawan Kalyan threatened the film critic of physical assault through videos.
Now, a video showing a roughed-up Mahesh Kathi is doing the rounds on the internet. According to reports, the incident took place near Shilparamam in Hitech City, Hyderabad on Thursday night, while he was returning from a TV studio after taking part in a debate.
As he gets down from the car, one of the people receiving him asks, "Who hurled eggs at you?" The film critic is heard saying, "I don't know who is behind this act. I opened the window of my car to just peek outside, and an egg hit my right eye."
Later, Mahesh Kathi took to his Twitter handle and revealed that he would file a case against the people who attacked him. He tweeted, "Survived the attack. I am safe. Will be registering a police complaint today."
Mahesh Kathi was a lone fighter all these days. Now, people from the Dalit community are coming forward to support. The Joint Action Committee (JAC) of Osmania University students has condemned the attack and gave a call to burn the effigies of Pawan Kalyan across Telangana.