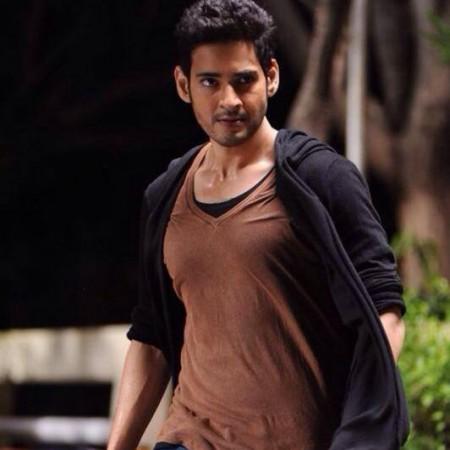 Tollywood actors Mahesh Babu, Prabhas, NTR and Ravi Teja have also joined the likes of other celebrities to donate money for the Hudhud relief fund in a bid to help restore the lives of the people affected by the cyclone.
Mahesh Babu has announced that he will donate a sum of ₹25 lakh for the cyclone relief fund. Prabhas and Jr NTR will be donating ₹20 lakh each for the relief fund.
These stars have urged their fans to come forward and help the victims in whatever way they can. In an official statement, Mahesh said, "I'm deeply saddened by what has happened in the Uttarandhra region. I offer my condolences to the families and people who have been affected by the cyclone and I'm donating Rs 25 lakhs to the CM's relief fund. I also urge my fans and my father's fans to come forward and help the government in whatever way they can," according to The Times of India.
In a facebook post, actor Prabhas stated, "I am pledging an amount of Rs 20 lakhs for the Hudhud cyclone relief fund. I hope and pray for the recovery of those who have been affected by this terrible natural disaster. I also request my fans to try and help the victims in whatever way they can...."
"Power" actor Ravi Teja has also announced ₹10 lakh donation for the relief fund. Mega heroes Pawan Kalyan, Ram Charan and Allu Arjun have donated ₹50 lakh, ₹15 lakh and ₹20 lakh, respectively for the Hudhud victims. Allari Naresh, Krishna (Mahesh Babu's father) and Vijayanirmala have also contributed for the relief fund.
On behalf of the Andhra and Telangana producers, Telugu Film Producers Association have decided to donate a sum of ₹25 lakh for victims affected in the cyclone, reported Gulte.
Actor Manchu Manoj has postponed the release of his upcoming film "Current Theega" due to the Hudhud cyclone. Manoj, his friends and fans will be visiting Vizag to help the people affected in the disaster.
Cyclone Hudhud, which hit the coastal districts of Andhra Pradesh on Sunday, created havoc in the region. The death toll rose to 22 with 15 deaths in Vizag, six in Vizianagaram and one in Srikakulam. The cyclone has caused damages worth of thousands of crores.
Relief work has begun in the affected areas with National Disaster Response Force (NDRF), army and the navy getting involved in the rescue and relief operations.
Meanwhile, Prime Minister Narendra Modi visited the cylone hit areas in Andhra on Tuesday. He has offered ₹1,000 crore as interim relief to the Andhra Pradesh government.