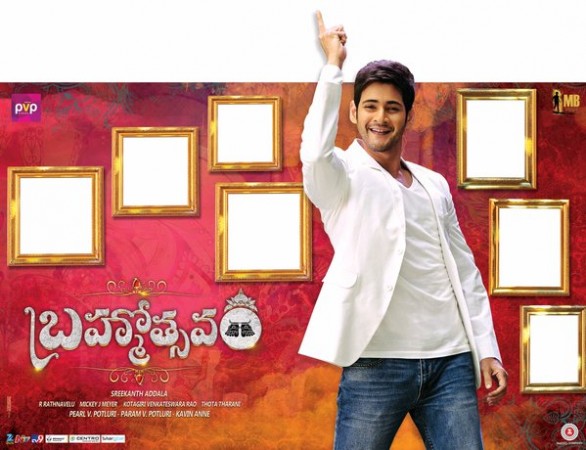 Superstar Mahesh Babu has opened up on rejecting director Vikram Kumar's offer of the movie "24" and the failure of "Brahmotsavam" at the worldwide box office.
Mahesh Babu, who had been busy with the production and promotion of "Brahmotsavam" all these months, has now taken a break from cinematic activities. Days after its release, the superstar left for holiday trip to London with his family. Before leaving, he reportedly requested his fans not to blame director Srikanth Addala for the failure of the film.
"Don't blame the director for the failure, as I want to take the responsibility. It was my choice to pick director Srikanth Addala for the film and it's my error of judgment," Deccan Chronicle quoted Mahesh Babu as telling a few people before he left for London.
In a statement to another newspaper, Mahesh Babu revealed that director Vikram Kumar had initially approached him with the script of the recently-released hit movie "24," but he rejected the director's offer as he was not confident of doing justice to the triple roles in it. Meanwhile, he also revealed it was he who had suggested Vikram to rope in Suriya for the project.
"I really liked the subject when I heard it from Vikram. Even though I was interested in the project, I couldn't visualise myself in triple roles, especially as the antagonist Aathreya. I felt I might not be able to do full justice to the roles. Hence, I backed off," Mahesh Babu told Bangalore Mirror.
The actor will return to Hyderabad on June 20 and begin filming his next film, which will be directed by AR Murugadoss and produced by Tagore Madhu. It is reported that this project is going to be the most expensive film in the career of Mahesh, Babu, who is excited to commence its shooting.
"I've been a fan of Murugadoss' work ever since I saw 'Ghajini.' Although we'd planned to work together earlier, things somehow didn't fall in place. I'm glad it's all coming together for this project. Working with him will be dream come true," Bangalore Mirror quoted Mahesh Babu as saying.