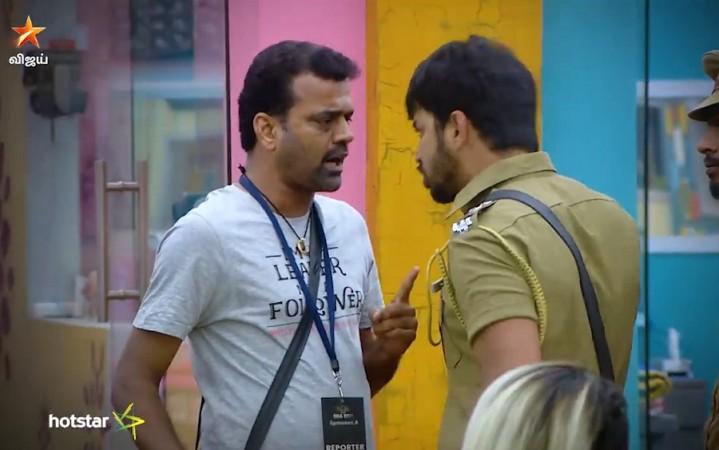 The latest promos show Mahat Raghavendra getting into a heated verbal exchange with Thadi Balaji. At one point, Mahat Raghavendra calls Thadi Balaji a "joker" while mocking him as "comedy thalaivaa" (the captain of comedy), which is a reference to the roles that Balaji have done in movies and his TV shows.
In Tuesday's episode, Mahat was apparently upset with Balaji for commenting against him when the former had an argument with Yashika. The Mankatha actor was seen sharing his unhappiness by stating that why others should comment on his issues.
Mahat's outburst indicates that Balaji's comments had rubbed him the wrong way.
In another promo, Ramya, who is the captain of the house this week, conveyed to Bigg Boss that the latest task is being discontinued as it has crossed all the limits. As a result, she is being sacked from leadership and directly nominated for the next week's nomination.
Looking at the latest developments, one gets an impression that the inmates have taken Kamal Haasan's words seriously when he chided them stating that they were wearing a mask. It becomes evident after the contestants started letting out their emotions in the latest episodes.
The two promos promise the viewers of treating them with emotional-packed episode today.
Meanwhile, Yashika, Thadi Balaji, Ponnambalam, and Nithya have entered the danger zone this week. Looking at the response online, Yashika might be out of Kamal Haasan-hosted show.