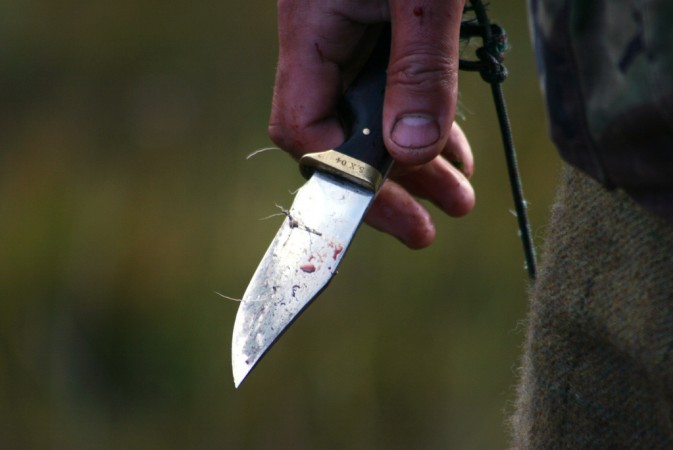 A series of stabbings in January has led the residents of Nagpur to believe that there is a "psycho-killer" in their midst, despite there being no deaths so far to confirm that epithet. Police sources told International Business Times, India, that although the case has not been solved, tighter security has ensured that there have been no attacks in February.
Also read: Madhya Pradesh: Police stumble upon serial killer in Bhopal while looking to solve disappearance case
Six stabbing cases in January 2017
There have been six cases of women being stabbed in Nagpur throughout January 2017. Assistant Police Inspector Pradeep Atulkar, who is the investigating officer in this case, told IBTimes India that complaints regarding this stabbings have been lodged in the police stations of the various areas where the attacks took place: Sakkardara, Hudkeshwar, Nandanvan, Ajni, Imanwada and Dhantoli.
Interestingly, the attacker chose areas that are not all that far apart, he attacked women pedestrians, all the attacks took place from 8 pm to 10 pm, he came on a two-wheeler — either a Bajaj Pulsar 220 or a scooter — and used a short knife as a weapon. These are good clues, but for the fact that the women attacked were aged between 19 and 50.
The difference in the age means that while the rest of the clues could provide a better insight into the kind of victims the serial-stabber is targeting, the police are still in the dark, or have discovered some other clue that they have not yet made public.
Sketch of 'psycho killer' released
The Nagpur police, meanwhile, have tightened security in the city, and Atulkar told IBTimes India that there have been no more attacks since the last one on January 30 because of this. There have, however, been rumours of the stabber surfacing at other places, all of whom have turned out to be false. Meanwhile, Atulkar refused to speculate on whether the attacker would get more desperate by the tighter security measures.
The police have also issued a sketch and the description of the person they suspect to be the serial stabber. They say the suspect is 5 foot 5 inches in height, 30-35 years of age and has a round face and a wheatish complexion, with other features often hidden by the helmet he wears. The police have asked the people of Nagpur to be cautious, but also urged them not to spread rumours about the man the masses are incorrectly identifying as a "psycho-killer."
See the sketch here: