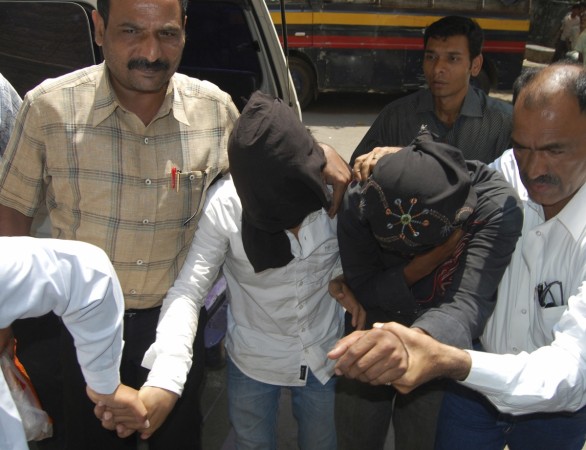 The Anti-Terror Squad (ATS) of the Maharashtra police arrested a terror suspect in the Parbhani district on Sunday and recovered 1 kg of explosives and other bomb-making material from him.
The suspect has been identified as 24-year-old Shahid Khan. This is the third terror suspect nabbed by the Maharashtra squad in the past week.
Two other suspects were arrested earlier this week in joint operations between the Kerala Police and the Maharashtra anti-terror squad from Thane and Navi Mumbai respectively. They were identified as Rizwan Khan and Arshi Quershi.
Although the arrests were in connection with recruitment of volunteers for IS, Parbhani has been under the ATS scanner since the arrest of IS operative Nasir alias Qadir Abu Bakr Yafai Chaush. The latter had allegedly assembled a bomb using materials sourced from Nagpur, Pune and Hyderabad and sent pictures of the explosive to his Syria-based handler identified as Farooque.
ATS officials, who have been conducting follow up investigations since the arrest of the 31-year-old civil contractor from Parbhani, have claimed that Nasir had been in touch with 18 other youths from the Marathwada region.
Shiv Sena MLA from Parbhani, Rahul Patil had courted controversy after Nasir's arrest when he alleged during zero hour in the Maharashtra assembly that 100 youth missing from Marathwada recently have been in touch with Daes.
The MLA also attacked the All India Majlis-e-Ittehadul-Muslimeen (AIMIM), calling it an anti-national party that supported such radicalised youth.
"Sena is making wild allegations to create fear psychosis among majority community ahead of next year's BMC elections for its vote bank politics. AIMIM has merely offered legal aid to youth who have been arrested in false cases by investigating agencies," Waris Pathan, AIMIM's legislator from Mumbai told The Times of India as he rubbished Patil's claims.