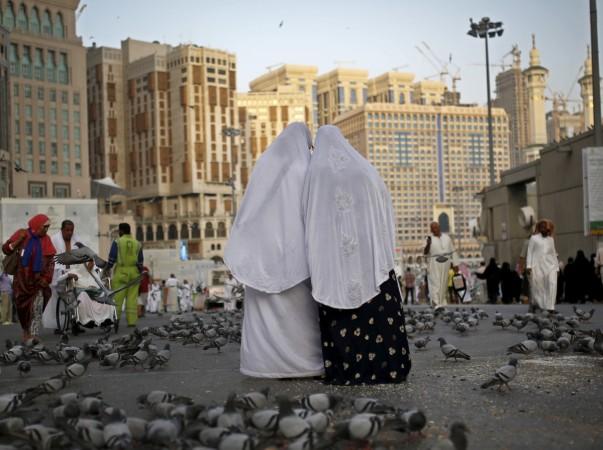 A 51-year-old woman, Rovena D'souza, from Maharashtra's coastal town Uttan is trapped by her employers in Saudi Arabia, according to her husband Veldin D'souza. The agent, Javed Siddiqui, who had offered her the job has asked for Rs. 1.6 lakh for Rovena's return, the husband has alleged.
He also said that appealing to Prime Minister Narendra Modi and External Affairs Minister Sushma Swaraj did not yield any results. A police case was registered against Siddiqui under Section 507 (criminal intimidation), but he has not been arrested, the Hindu reported.
"We are investigating further," an official said. The police official on being asked why an FIR was not filed said, "We will do so, once the victim returns home from Saudi Arabia."
The woman had earlier worked in Israel and decided to take this job for Rs. 23,000 a month as her children are grown up. The position was that of a nanny for the children of the family in Riyadh. The nationality of the family employing her is not known. She had received information about the job from a couple, Rosemary and Stanley Rodrigues. Stanley is reportedly missing and Rosemary had said that she did not know where her husband was.
The woman's passport and mobile phone was confiscated, she was forced to live in a small room and was being forced to do other chores around the house, the woman told her husband. Her husband then filed a case with the Uttan Coastal Police Station.
Indians in Saudi Arabia have been in difficult situation ever since they lost their jobs. External Affairs Minister Sushma Swaraj had intervened and their safe passage was ascertained. However, multiple incidents of domestic helps being abused in the Gulf have been reported recently. Not only Saudi Arabia, but in other Gulf countries, including Oman.
In a similar incident, an Indian woman from Hyderabad was tortured to death in May 2016 by her employers in Saudi Arabia, while another Indian woman's arm was cut off by her employer in October 2015.
In May 2016, Palle Raghunatha Reddy, an MLA in the Andhra Pradesh Assembly had alleged that Indian women were being sold for £4000 in Saudi Arabia and £2000 in Bahrain.