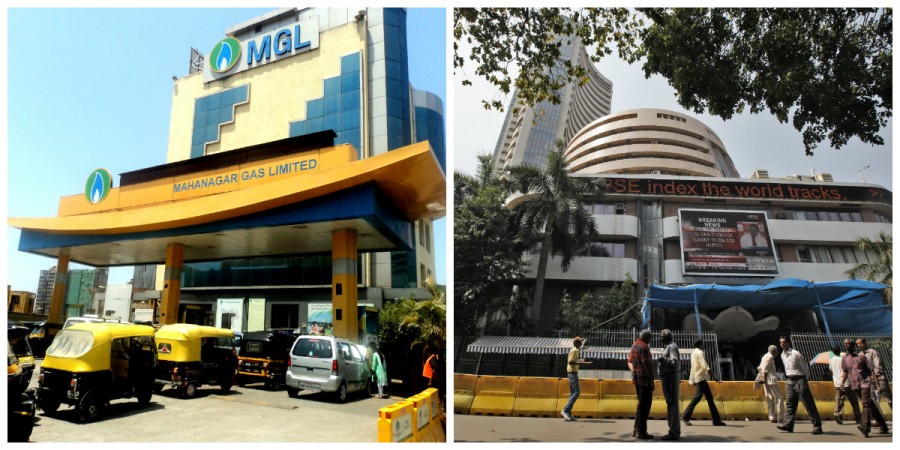 Mahanagar Gas Limited (MGL), which came out with a public issue of 2.46 crore equity shares in a price band of Rs. 380 to Rs. 421 per share, saw an overwhelming response from investors. The Rs. 1,040 crore issue was subscribed 64 times after the issue closed on Thursday.
The initial public offer received applications for 1.11 crore shares against the total issue size of 1.7 crore shares (excluding anchor investors' portion), CNBC-TV18 reported, citing National Stock Exchange data.
The oversubscription is likely to ensure listing of the shares at a premium on the stock exchanges.
MGL public issue is not a fresh issue of shares, rather the promoters — state-run GAIL (India) and British Gas Asia Pacific Holdings — are offloading a part of their stake, comprising 1.23 crore shares each. The issue opened on Tuesday and closed on Thursday.
Financial and business highlights of Mahanagar Gas (sourced from a note by Angel Broking):
It is the third largest city gas distribution (CGD) company in India.
As of FY2016-end, MGL served 4.7 lakh vehicles through its 4,646km of pipeline and 188 compressed natural gas (CNG) filling stations.
It supplies piped natural gas (PNG) to 0.86mn domestic households, 2,800 commercial consumers and 60 industrial consumers.
MGL is the sole CGD operator for Mumbai, Thane, Navi Mumbai, and Raigad districts.
The post-issue holding of promoters will be 75 percent.
The post-issue market capitalisation at the lower and the upper end of the price band will be Rs. 3,753.6 crore-Rs. 4,158.5 crore, in an implied manner.
The company's net profit for 2015-16 was Rs. 322 crore on net sales of Rs. 2,079 crore, translating into an EPS of Rs. 33.
It has reported 49 percent dividend payout in five of the last six years.
Termination of contract post completion of marketing exclusivity with OMCs from Mar 31, 2018 could affect the financials of the company.