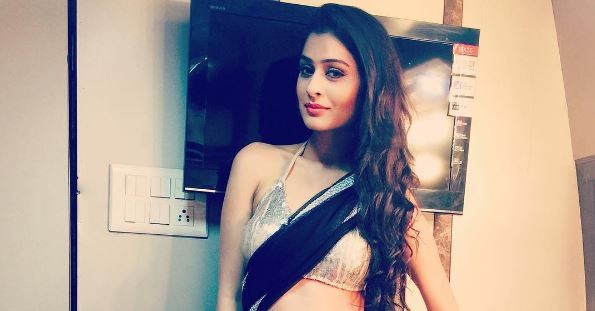 Television actress Payal Rajput, who stole a million hearts with her performance on "Mahakumbh," is the latest victim of morphed photos. Some semi-nude pictures of a woman, who has striking resemblance to Paayal, have gone viral on the internet and this has become a cause of worry for the actress.
Disturbed with the obscene pictures, Paayal told India Forums that she never got such pictures clicked and has lodged a complaint against it. "Its really disturbing to see such images of mine on the net. I have never got such pictures clicked! Some one is just using my face. Yesterday, one of my fans sent me a picture in which I am in a swim wear. But it wasn't me! From last two days, some fake profile is morphing my pictures and uploading it. Its really upsetting and disturbing," Paayal said.
"I have lodged a complaint against it. Also, I am supporting this NGO, Sharam Project which helps women against rape, abuse and molestation. They are also helping me out in this. I can't take this nonsense," she told the web-portal.
With the advent of the social media and messaging apps, morphed photos, leaked videos go viral in no time. Earlier, several celebrities from Bollywood as well as TV industry have fallen prey to MMS scandals.
Last year, Radhika Apte grabbed headlines after some nude selfies of a woman resembling Radhika had gone viral on social media. The lady in the pictures was seen flaunting her private parts in a washroom. However, Radhika had claimed that the woman in the pictures was her look-alike.
TV actress Mona Singh had also landed in a controversy when a video of a naked woman with striking similarities with the actress was leaked online. Later, Mona claimed the video to be morphed. Sonakshi Sinha was in news when a sex video went viral on WhatsApp. Later, the woman in the clip was said to be Sonakshi's look-alike.