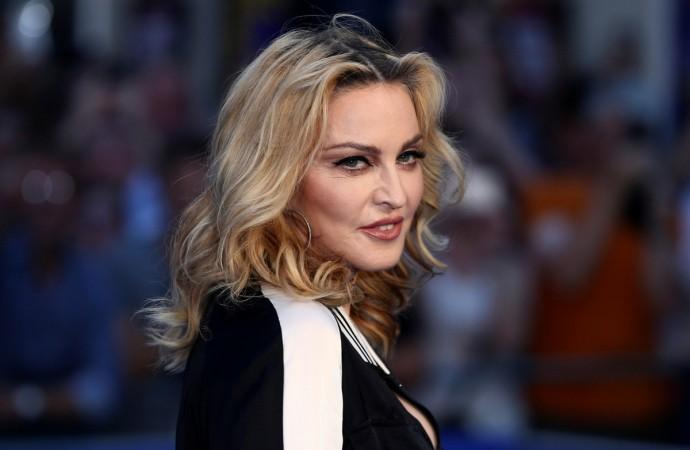 So this is the aftermath of the Women's March.
A number of celebrities turned up at the Women's March over the weekend. Madonna's fiery speech garnered a lot of support from women and men taking part in the march. However, the Texas radio station HITS 105, has 'indefinably' banned her songs from the playlists following her outpouring.
Also Read: Women's March Speeches: Ashley Judd, Scarlett Johansson, Madonna breathe fire at the anti-Trump protest [VIDEO]
"Banning all Madonna songs at HITS 105 is not a matter of politics; it's a matter of patriotism. It just feels wrong to us to be playing Madonna songs and paying her royalties when the artist has shown un-American sentiments. If all stations playing Madonna took their lead from us, which would send a powerful economic message to Madonna," the radio station told Billboard.
The singer, in her speech, publically shared her intentions of blowing up the White House. She said, "Yes, I am angry. Yes, I am outraged. Yes, I have thought an awful lot about blowing up the White House but I know this won't change anything. We cannot fall into despair." The controversial speech did turn a lot of heads.
Post her speech, former Republican House speaker Newt Gingrich came down heavily on her. However, before things blew out of proportions, the singer took to Instagram on Sunday and clarified her stand. She wrote: "I am not a violent person. I spoke in metaphor and I shared two ways of looking at things - one was to be hopeful, and one was to feel anger and outrage, which I have personally felt."
The singer was accompanied by celebrities like Scarlett Johansson, Alicia Keys, Katy Perry, Miley Cyrus and others.