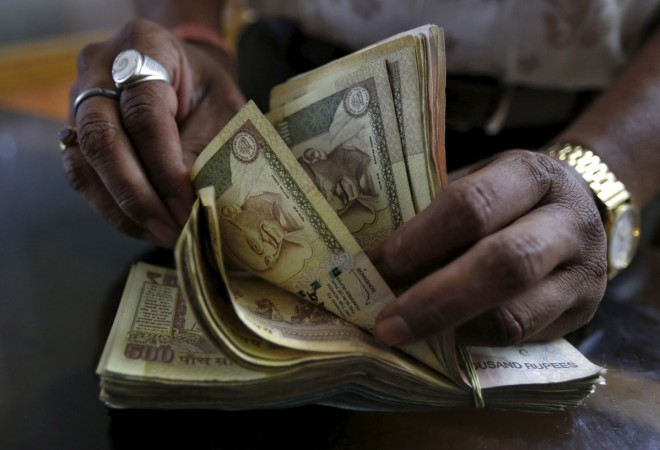 Two men from Madhya Pradesh, who are BPL (below the poverty line) card holders, are facing a Kafkaesque ordeal as they continue to do the rounds of the income tax department to explain the mystery of how their bank accounts were credited with crores of rupees a few years ago.
Between 2006 and 2009, Rs 16.93 crore was credited into three Axis Bank accounts held by Rajnish Kumar Tiwari, a part-time electrician. Another Axis Bank account held by Umadut Haldkar, a laboratory assistant at a private clinic, was credited with Rs 2.26 crore.
Both men, who struggle to make daily ends meet, claim that they are clueless as to how the money came into their accounts or how it vanished and who withdrew the massive sums.
"I was poor and remain poor. I have no idea where the money came from and where it finally went," Hindustan Times quoted Tiwari as saying.
Haldkar, whose monthly income rarely exceeds Rs 4,000, said that the money deposited in his
account was beyond his wildest imagination.
After the Income Tax department served the two men notices to explain the source of the money last month, the two perplexed men lodged a complaint with the Katni police, located 350 kms from the state capital of Bhopal.
Police investigations have since been partially able to explain the mystery. Unidentified people opened three bank accounts in Tiwari's name, identifying him as the managing director of a company called SK Minerals, and then made a series of deposits.
Haldkar too had an account opened as the director of one Mahadeo Trading Company. The money was withdrawn through ATMs at Delhi and Haryana.
"We are cooperating with police in every possible manner," RK Singh, Axis Bank manager told Hindustan Times without divulging any further details.
Gaurav Tiwari, the Katni superintendent of police, says that the questionable money trail hints at some criminals who are laundering black money through the accounts of unsuspecting people.
"We are probing this angle. We are also gathering details of bogus companies used in this mega fraud. Role of some bank insiders cannot be ruled out," the SP added.
In May, an Uttar Pradesh farmer found himself in a similar predicament when he was mysteriously made the director of the now-defunct Kingfisher Airlines and his two bank accounts were seized for recovering the large sum of rupees industrialist Vijay Mallya's company owed creditors.
While Tiwari and Haldkar continue to claim innocence in what can only be described as a surreal and absurd nightmare, the two occasionally meet and try to compute out how many zeroes make up a crore.