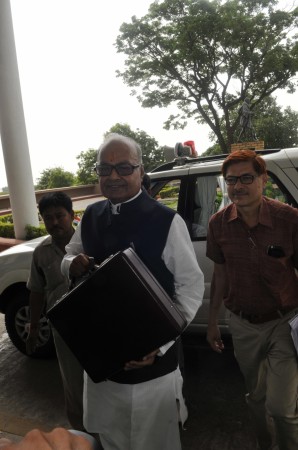 Madhya Pradesh Finance Minister Jayant Malaiya and his wife Sudha were robbed of their valuables when a gang of robbers forced their way into their AC first class compartment of the Jabalpur-Nizamuddin Express at around 4 am on Thursday. The train was Delhi bound and the incident took place near Kosi Kalan in Mathura, Uttar Pradesh.
The MP's wife Sudha confirmed the incident, adding that an FIR had been filed with regard to the case. "It is not possible to put guards in every train but something needs to be done," she said.
Three Railway Protection Force (RPF) personnel have been suspended and Railways has ordered an inquiry into the matter, reports CNN-IBN.
According to Jayant Malaiya and his wife Sudha, a group of 8-10 robbers, who had reportedly boarded the train in Mathura, barged into their coach near Kosi Kalan and looted them at gunpoint.
In his complaint, Malaiya claimed that the robbers took away Rs 25,000 cash, his wife's 'mangalsutra', a gold chain, gold rings and a bracelet amongst other things, reports Hindustan Times.