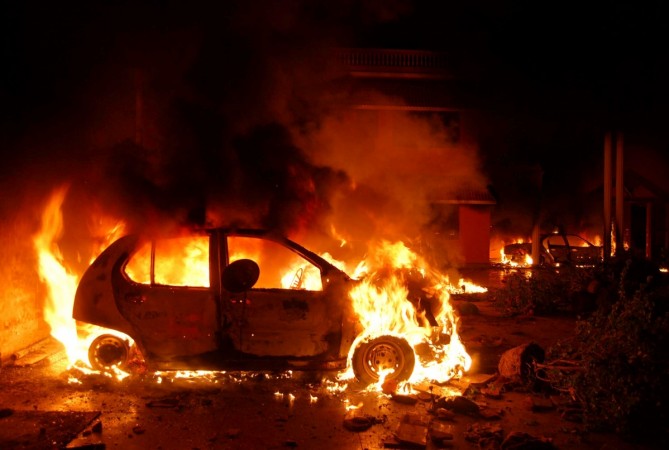 In a heart-wrenching incident, a 39-year-old man confessed to burning his wife and two young daughters aged two and nine to death after realising all of them were infected with HIV.
The incident took place on 3 March at Multai town in Betul district, 250 km south of Bhopal, when the family was on its way back home after a visit to his hometown Amravati.
The man, employed as an engineer with a public sector firm in Bundelkhand, Madhya Pradesh, made the confession after surrendering to the police in Amravati in Maharashtra a week later, on Monday.
He said that he and his wife together decided to take the extreme step, though his brother-in-law has suspected foul play.
The couple got to know seven months ago they were infected with HIV, prompting them to get their daughters tested, who were also found to be infected.
The family had gone to Amravati on 28 February. While returning, the man stopped at Gaunapur Ghat in Multai where he set the car on fire after putting petrol over it and then got into it.
But things changed after his 37-year-old wife requested him to spare the sleeping children, since they were not responsible for the infection. The man agreed, came out of his seat to pull the children out, but the flames had almost destroyed the vehicle.
He then went to Mumbai and Nagpur to tell his family and friends about the incident, who advised him to surrender to the police.
The police on Tuesday morning brought the engineer to Multai police station in Madhya Pradesh for interrogation. On Wednesday, they will produce him before a court to seek his judicial custody, according to Hindustan Times report.
The police are verifying his claims. "We shall get a fresh HIV test conducted on him to know the truth. He is being interrogated. He will be produced in court on Wednesday and police remand will be sought," Multai's station house officer S K Singh said.