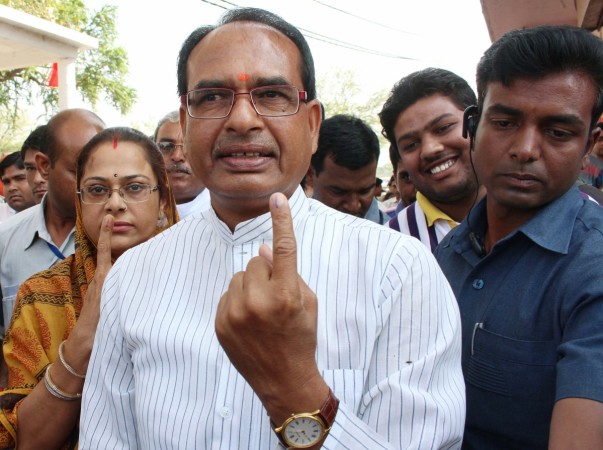 Elections to the Madhya Pradesh Assembly were held on November 28 to elect members of 230 constituencies. While BJP leader Shivraj Singh Chouhan is trying to win a fourth consecutive term, Congress is fighting to win the state after 2003.
Republic-CVoter predicts BJP to lose by a hair with 106 votes. Congress is expected to get 110-126 and others parties will win 6-12 seats.
Live Updates
2018-12-1112:36 (IST)
Seesaw battle
BJP is giving Congress a tough fight in Madhya Pradesh, both parties are now locked in a seesaw battle.
2018-12-1111:03 (IST)
Kamal Nath confident of full majority
These are trends, but I am fully confident that we will get a full majority, says Congress leader Kamal Nath
2018-12-1110:56 (IST)
BJP leaders at party HQ in Bhopal
2018-12-1110:21 (IST)
Highest number of candidates with criminal cases
2018-12-1110:20 (IST)
AAP chief ministerial face trailing in Bhopal South West
Alok Agarwal, the chief ministerial face of the AAP in Madhya Pradesh, is trailing in Bhopal South West. The party is contesting Madhya Pradesh elections for the first time.
2018-12-1110:18 (IST)
Union Home Minister Rajnath Singh on Assembly election results
2018-12-1110:05 (IST)
Celebrations outside Congress office in Delhi.
2018-12-1109:24 (IST)
Congress has favourable situation in all 5 states: Digvijay Singh
Digvijay Singh, Congress: It's too early. Anything can be said only after 12 pm. Leads of only postal ballots have come till now. I am confident that in Madhya Pradesh, Congress will form government. We have favourable situation in Rajasthan & Chhattisgarh also pic.twitter.com/dggoLWlNbF

— ANI (@ANI) December 11, 2018
2018-12-1109:17 (IST)
BJP confident of forming government in Madhya Pradesh and Chhattisgarh
2018-12-1108:52 (IST)
Firecrackers brought to Congress office in Delhi
2018-12-1108:31 (IST)
Congress and BJP leading on 5 seats each
Early trends show Congress and BJP leading on 5 seats each. BJP's Gopal Bhargav is leading from Rehli, while Congress' Yadvendra Singh is leading from Nagod.
2018-12-1108:22 (IST)
"Dedicated teams deployed to ensure full security," says Bhopal City SP.