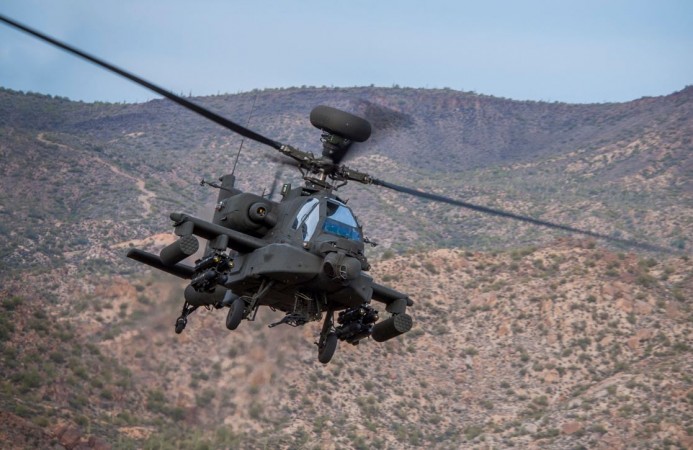 Home-grown Tata Advanced Systems Limited, in collaboration with American aircraft-manufacturer Boeing Corp, has opened a plant that manufactures components for the Apache multi-role combat helicopters under the aegis of Tata-Boeing Aerospace Ltd (TBAL) in Hyderabad, giving a boost to the Narendra Modi-led government's Make in India initiative.
TBAL's state-of-the-art factory is spread over 14,000 square meters and will initially manufacture fuselages, secondary structures and vertical spar boxes of the Boeing's AH-64 Apache helicopter. It will serve not only the local market, but will also supply to existing and future international customers.
Currently, TBAL has a workforce of a little over 350 highly skilled engineers. It is expected to be scaled over the coming years.
If things go as planned, TBAL — whose foundation stone was laid in 2016 — will deliver the first of the Apache helicopter fuselage components to customers by the end of 2018.
India's Defence Ministry finalized an order from Boeing for 22 AH-64E Apache helicopters in September 2015, and those deliveries will begin in mid-2019.
With the components being manufactured locally, the maintenance and replacement costs of Apache helicopters for the Indian government will be lower when compared to other aircraft, which require components to be imported at higher costs.
It has to be noted that more than 70 percent of India's defence requirements, including guns, ammunition, missiles and aircraft, are imported, for which government have to reserve's a big chunk of funds for military modernization.
Also, negotiating machine specifications and additional costs for transfer of technology is a tediously long process. For the whole procurement process starting from calling of tender to finally sealing the deal, it may take several years, and in India it may take decades.
Consider the French Rafale jet deal. It all began in 2001 when Indian Air Force sent a Request for Proposal (RFP) to the government for the additional jets. But it took a little over six years for the Defence Ministry to approve the RFP.
The Congress-led United Progressive Alliance (UPA) government finally called for tenders to buy 126 Medium Multi-Role Combat Aircraft (MMRCA) fighters in 2007.
Besides the French Rafale by Dassault Aviation, Russia's MIG-35, the Swedish Saab JAS-39 Gripen, American Lockheed Martin's F-16, the Boeing F/A-18 Super Hornet and Eurofighter Typhoon were vying to strike a deal.
A five-year selection process narrowed down the choices to the French Rafale and the Eurofighter Typhoon. The former emerged was picked by the government because Dassault made the lowest bid.
As per the deal, Dassault was supposed to deliver 18 Rafale jets in fly-away condition (fully assembled units) and assist HAL in building the remaining 108 units in a local manufacturing plant.
But, sadly Indian government and the French company failed to agree on the price of the Rafale jets.
In 2015, Prime Minister Narendra Modi visited Paris and renegotiated the Rafale deal and signed a new MoU (Memorandum of Understanding) with Dassault to buy just 36 jets — 90 less than in the previous deal, and that too all units are being bought off the shelf.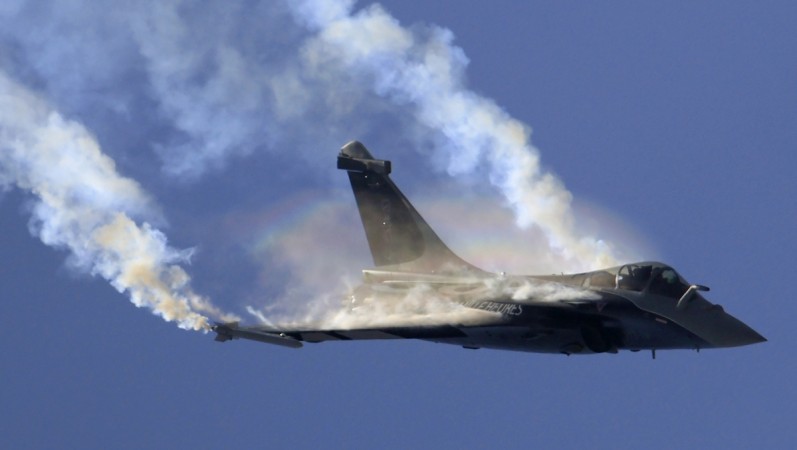 Almost 15 years after Indian Force request, the Narendra Modi-led government finally sealed the Rafale deal for $7.6 billion (approx. Rs 50,848 crore) in the presence of French President François Hollande in 2016.
The French company invested €100 million (approximately Rs 800 crore) in the Anil Ambani-owned Reliance Aerospace and have jointly formed the company Dassault Reliance Aerospace Ltd (DRAL), laying the foundation stone of the joint venture factory unit in Nagpur in October 2017.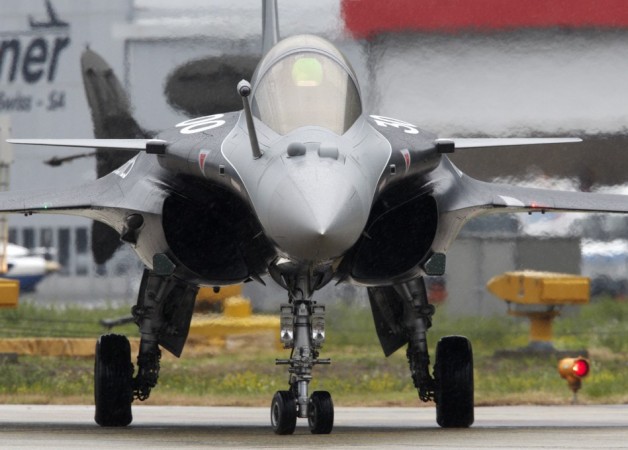 Once functional, DRAL is expected to manufacture several components of the Rafale jets, an offset obligation connected to the purchase of 36 MMRCA jets, which are expected to join Indian forces as early 2019.
Similarly, Boeing and Tata setting up the chopper component manufacturing unit will bode well for future defense deals, as it will lessen the negotiation time for transfer of technology and local manufacturing issues, thereby streamlining the acquisition or induction of military equipment and aircraft into the security forces.
Stay tuned. Follow us @IBTimesIN_Tech on Twitter for the latest news on defense technology.