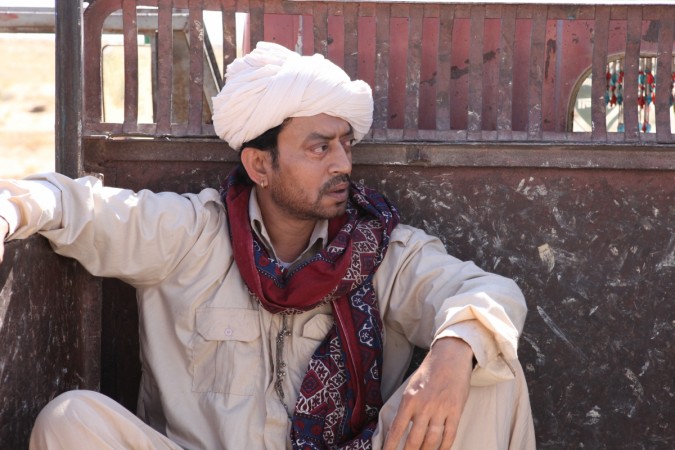 Irrfan Khan's "Madaari," which is a thriller drama, has opened to mixed reviews from critics. Irrfan manages to impress critics with his performance in the film, which is based on true events.
"Madaari," directed by Nishikanth Kamath, is about a man who kidnaps the home minister's 8-year-old son. Irrfan is the lead actor, while Tushar Dalvi plays the role of the home minister. Vishal Bansal is the 8-year-old kid and Jimmy Shergill as the investigating officer.
The film is let down by its direction and flawed narrative, but Irrfan makes it worth a watch with his performances. The other supporting actors, including Jimmy, Vishesh and Tushar, have also done a commendable job, and their performances will keep you intrigued.
Read below what critics have said about the Irrfan-starrer "Madaari."
Manjusha Radhakrishnan of Gulf News said: "Director Kamath doesn't utilise heavy-duty action sequences or bombastic dialogues to drive the story forward. He lets the characters play out their emotions.
"But in all, Madaari was engaging and touched upon some deep subjects such as corruption, the power of social media and public opinion, with alacrity."
Sreeju Sudhakaran of BollywoodLife.com said: "Madaari may have its heart in the right place, but an average direction and flawed narrative let down the movie's honest intentions. Watch it only for a terrific Irrfan Khan!"
Prithviraj Dev of the Statesman.com said: "Irrfan Khan fans will go for Madaari regardless, but for the rest, it is a run-of-the-mill popcorn thriller, nothing more unfortunately."
Nandini Kamath of Scroll.in said: "As vigilante solutions for a heavily mediatised environment go,Madaari is certainly a movie for our times. Shailja Kejriwal's story and Ritesh Shah's screenplay leave us in doubt about which side we are supposed to choose."
Rachit Gupta of Filmfare said: "This Madaari will have your dormant nationalism and parental emotions dancing out with thundering effect. The message here is loud and clear."
Sweta Kaushal of Hindustan Times said: "Madaari crumbles under its own lofty ideals and ambition. The slow pace makes the fall even more painful and enduring."