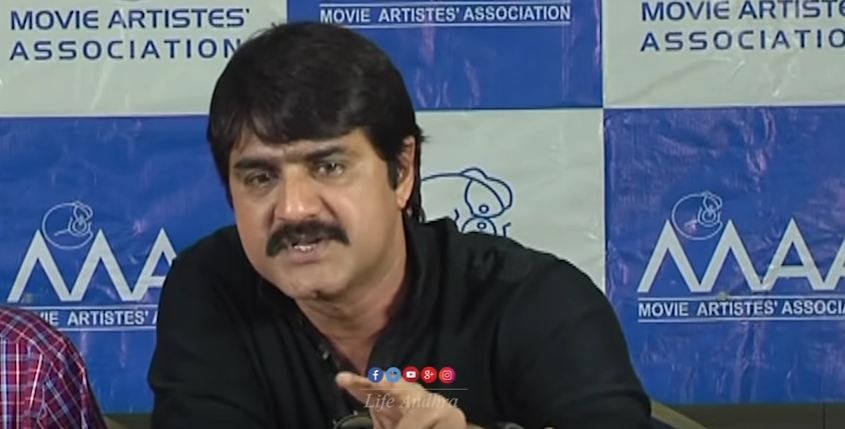 Srikanth, the vice president of MAA (Movie Artists Association), has denied the misappropriation of funds and threw an open challenge to general secretary Naresh to either prove it or quit the association.
The MAA completed 25 years of its origin and the association held an event to celebrate in the US earlier this year. Some members alleged that funds were misused by Sivaji Raja and the association held a meeting to discuss the issue on Saturday. Following this, there was a heated argument between the members.
Vice president Srikanth, who was not present at the meeting, held a press conference along with Sivaji Raja and Parachuri Venkateshwara Rao. Addressing the media he said, "I returned today from Vizag, but I got to know from newspaper and TV channels that there is misuse of funds with the regard to the US event. I spoke to Venkateshwara Rao, as I don't look account stuffs. I also spoke Naresh for 45 minutes."
Srikanth added, "As a Secretary, he has seen the agreement and signed it. He must give a clarity on the issue. I asked him to attend the press meet. But he said that he had explained it previous night and there was no need of a press meet. The news about it still flashed on TV channels, even after he told about it. I don't know what he told. So I requested him to come to press meet and explain it in front of me."
The vice president claimed that what matters for the MAA is whether it has received money from the event managers as per the agreement.
Meka Srikanth said, "I am 100 percent confident that we have received the money as per the agreement and we haven't lost single penny. I am confident of President, Treasurer and Auditor. If we have lost single penny, I will not step in to the Association and also quit the membership. Whoever is making this allegations should also do it, if he does not prove it. This is my open challenge."