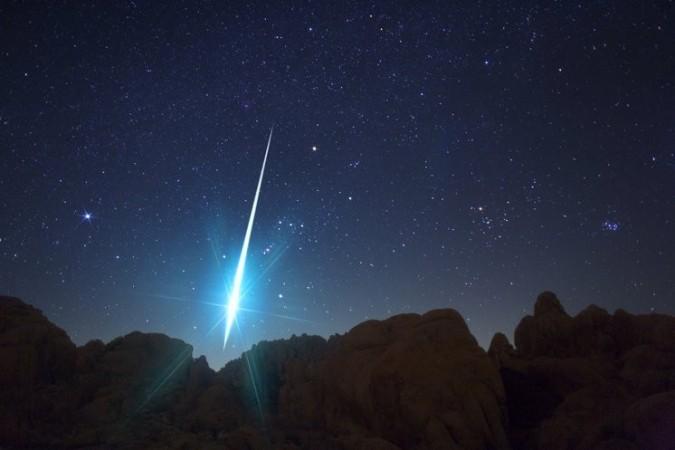 Post Lunar Eclipse or blood moon, stargazers will witness another celestial event this week. The annual Lyrid meteor shower will be active from 16 April to 25 April.
The meteor shower also known as shooting stars will peak on the night of 21 and 22 April. The shooting stars will be visible on the night of Earth Day 2014.
However, there are possibilities that the bright moon, also called as waning gibbous moon, will wash out some Lyrid meteors this year. Lyrid meteors have to be bright enough to overcome the moonlight during the peak time, EarthSky.org reported.
Lyrid meteor shower is among the oldest known showers of all and the records of this shower go back for some 2,700 years, the website reported.
Meteor shower will be the fourth celestial event that will take place in April after Mars Opposition, Mars Coming Close and Total Lunar Eclipse.
During the peak time, the maximum shooting stars activity will be witnessed with over 20 meteors an hour expected to cross the sky. The best viewing of the showers peak will be midnight few hours before the dawn on Tuesday.
Stargazers in Northern Hemisphere will witness a better show this year compared to Southern Hemisphere.
For those who are unable to view the showers through naked eyes due to clouds can watch the event live online.
NASA's Marshall Space Flight Center in Alabama, USA, will provide the Live Ustream of the Lyrid meteor shower. The live coverage of the Lyrids will begin at around 8:30 p.m. EDT/7:30 p.m. CDT and it can viewed online here.
Also, Slooh will be broadcasting the event live on their official YouTube page. Watch the video here:
(ED:VS)