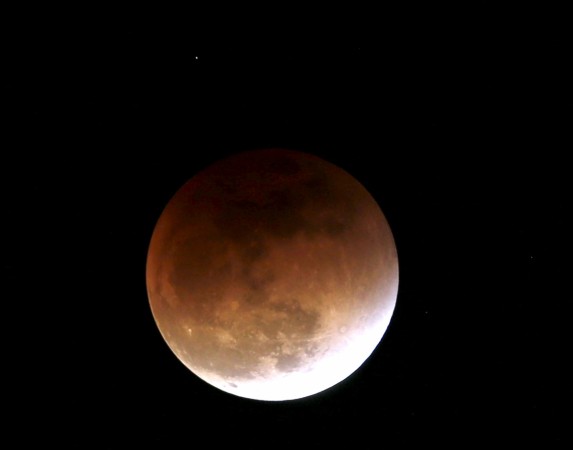 After the solar eclipse, another big celestial event is set to take place in September. This weekend, sky gazers will be treated to a penumbral lunar eclipse and it will coincide with Harvest Moon.
The penumbral lunar eclipse, which will occur on Friday, is the last lunar eclipse of the year. This penumbral lunar eclipse will be different from the total eclipse, as it is coinciding with Harvest Moon.
The lunar eclipse will be visible at 18:54:20 Universal Time (UTC) (2:54 a.m. EDT/ 1854 GMT). The eclipse will be visible across Europe, Asia, Africa and Australia, while in other parts of the world viewers will see a normal full moon. The Harvest Moon will occur at 3:05 p.m. EDT (1905 GMT).
This Friday, the moon will pass through the outer region of the Earth's shadow creating a faint dimming of the full moon, in what is called as penumbral eclipse, Space.com explained. However, the eclipse might be visible to most of the sky watchers due to the faint dimming of the moon.
What is Harvest Moon?
Harvest Moon refers to the full moon that falls close to the autumnal equinox, which will take place on Sept. 22, Space.com explained. Depending on the year, Harvest Moon falls two weeks before or after the equinox and this year it will be on Sept. 16.
The Harvest Moon name originated in the Northern Hemisphere, where autumn starts in September. Apart from the Harvest Moon, there are several different names coined for the full moon in the Northern Hemisphere. The Harvest Moon is followed by the Hunter's Moon, the Beaver Moon and the Cold Moon, Space.com reported.
"People used to track the passage of time based on the moon," Andrea Jones, an education specialist for the Planetary Science Institute, told Space.com. "The moon is a very obvious timekeeper for ancient civilizations."