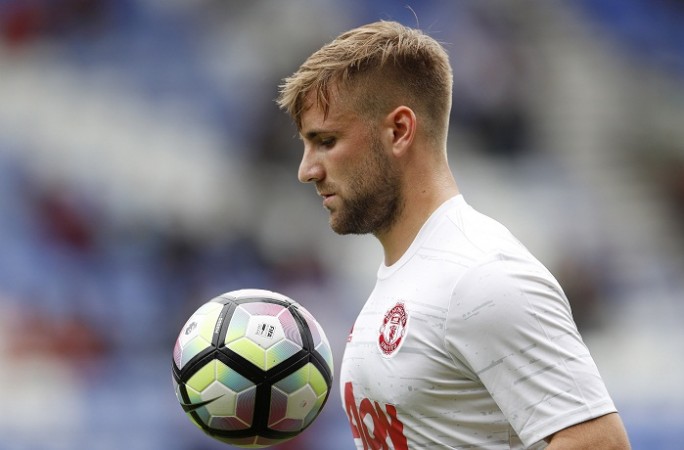 Manchester United faced back-to-back defeats last week as they lost to Derby County in the Carabao Cup, and were then outplayed by West Ham United in the Premier League, losing 3-1 to the Hammers.
The club has had a terrible start to the season, with off-field issues, especially the reported feud between manager Jose Mourinho, and star player, Paul Pogba, grabbing all the headlines.
Following the defeat, England and United left-back Luke Shaw labelled the performance and the defeat as "horrendous".
"If you want the truth I think it was honestly horrendous. We didn't look like a team that was going to beat West Ham. I think individually and as a team we were awful. That's not good enough," said Shaw.
The Red Devils defender apologised to the fans about the performance, and said that a team like United, with the quality that is there in the squad, should put in much better performances.
"It's hard to take and we're sorry to the fans for what they saw. It was not good enough from a Man Utd team with all the talent we have," said the defender.
Shaw pinpointed where United lost the game, as he said that the team did not win the second balls right from the start, and said that the team should be dominating games like the one on Saturday.
The defender revealed that there were a few words from the manager at half-time to wake the team up, but it, unfortunately, did not help the performance of the Red Devils in the second half.
Shaw also protected his manager from criticism by saying that it is up to the players to perform and that they weren't good enough on the night.
Manchester United are currently 10th on the Premier League table, already nine points behind leaders, Liverpool and Manchester City, and also knocked out of the Carabao Cup. The Red Devils face Valencia on Tuesday night in the Champions League followed by a home game against a struggling Newcastle United team in the league.