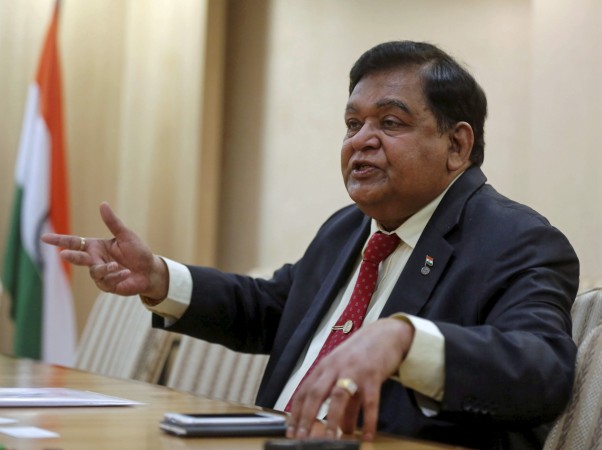 AM Naik will step down as the chief of $16 billion conglomerate Larsen & Toubro in a year from now. However, in a philanthropic gesture on Friday, Naik announced he will donate 75 percent of his lifetime income towards charity.
The group executive chairman of L&T, however, declined to give an exact value of his donations or the amount of money he will be donating in the future.
"Charity is a personal desire. In my case, giving has continued for three generations. My grandfather and father did not have money so they lived their lives for poor people. I have committed to use 75 percent of my income for charitable purposes," Naik was quoted as saying by the Economic Times.
The L&T chief has set up two charitable trusts namely Naik Charitable Trust for education and skill training and Nirali Memorial Medical Trust. Sources who were aware of the matter told the ET that Naik made his first donation of Rs. 125 crore. He donated the amount to a hospital in his native village in Gujarat in 1995.
Naik, who is a recipient of Padma Bhushan, has managed to bring about growth and diversification at the conglomerate. According to reports, he took home Rs. 200 crore in compensation between 2010-16.
Taking about his future plans, the 74-year-old L&T chief said he will continue to carry out charity work post retirement, and is in the process of setting up a Vedic school in his wife's name.
"My son is with Google and my daughter has a medical practice," he said. "Both of them are well settled in the US, and it is unlikely that they will return to settle down in India. As a father, I will always continue to hope that they will return to live in India," Naik told the publication.