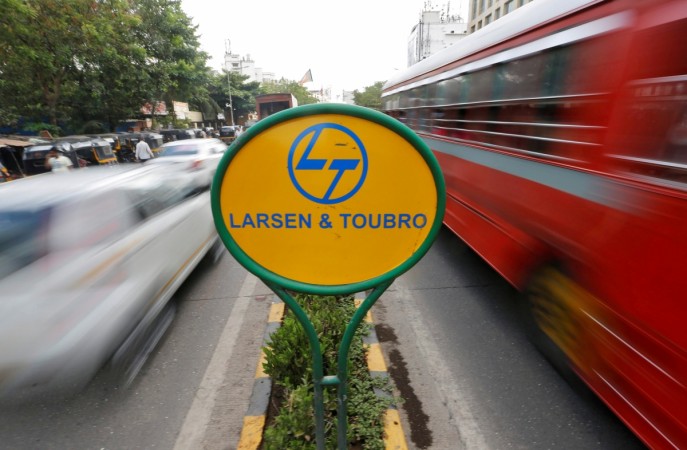 L&T Technology Services is the second subsidiary of engineering and construction firm Larsen & Toubro (L&T) to hit the primary market with an initial public offering (IPO) in a span of less than four months. The company's public issue comprises offer for sale of 1.04 crore shares held by L&T, whose stake will come down to 89.8 percent from the current 100 percent. The issue opens on Sept. 12 (Monday) and closes on Sept. 15 (Thursday).
The company raised Rs. 268 crore by way of placement of 31.2 lakh shares to anchor investors at Rs. 860 per share. The price band for the IPO is Rs. 850-860 per share. The retail portion of the public issue is 35 percent.
The L&T Infotech listing was a dampener for investors, with the shares listing below the issue price of Rs. 710 on the stock exchanges on July 21. The shares debuted at Rs. 667, a discount of 6 percent, despite being oversubscribed 11 times.
L&T Technology Services (LTTS) enters the primary market amid a generally buoyant mood among investors, especially for IPOs as has been witnessed by listing at premium to issue price, though L&T Infotech was an exception.
Company snapshot
Incorporated in June 2012
FY2016 sales: Rs. 3,067 crore (FY2015: Rs. 2,619 crore)
FY2016 net profit: Rs. 417 crore (FY2015: Rs. 311 crore)
Here is what brokerages are saying about the approximately Rs. 890 crore public issue:
Kotak Securities

LTTS is a leading global pure-play ER&D services company.

LTTS has been recognised by Zinnov, in the leadership zone, Zinnov's highest-ranking category in eight industry verticals (industrial automation, construction and heavy machinery, medical devices, aerospace, automotive, rail and marine, telecom, energy and utilities), and two horizontal service offerings (embedded systems and mechanical).

As a pure-play ER&D player, LTTS has an advantage over general IT services companies that also provide ER&D services, whilst targeting the ER&D business.

LTTSL has long-standing relationships with their customers, which include more than 50 leading Fortune 500 companies and technology leaders such as P&G, UTC, Danaher, Eaton, Rockwell Automation and Calsonic Kansei.

LTTS has so far filed 35 proprietary patents, and 134 patents have been filed by their customers along with their employees. They also have 1 published trademark and 9 pending trademark applications.

The company delivered an EPS of Rs.40.9 in FY16. At the upper end of the IPO price band, FY16 earnings are discounted by 21 times.
Angel Broking

LTTS is likely to benefit from (a) under-penetration, (b) expected increase in India's market share in outsourced ER&D space, and (c) strong 13 percent industry CAGR during FY2015-20E.

On considering strong growth potential of LTTS, which is ahead of some of the industry peers, coupled with 38 percent RoE levels in FY2016, FY2015-16 average cash flow from operations of Rs. 446 crore and strong ~64 percent dividend payout (translating to ~4 percent dividend yield), we are of view that TTS stock has the potential to trade at premium to the peers.

LTTS could lose business volumes if large clients set up their own captive R&D centres. It is dependent to large extent on limited clients. Loss of a major client could impact the revenues of LTTS.
Motilal Oswal Securities Ltd.

As part of their group corporate restructuring exercise, LTTSL brought together engineers with deep domain expertise in product and process engineering from IES and PES to create a specialised talent pool in ER&D services in their company. The end-to-end engineering expertise backed by their parent's engineering heritage of over 75 years provides LTTSL a competitive edge over other ER&D players.

As of March 31, 2016, LTTSL employed more than 8,000 engineers across multiple engineering disciplines, such as mechanical engineering, electrical engineering, electronic engineering, aeronautical engineering, computer science, telecommunications and instrumentation. LTTSL has 12 Global Delivery Centres in India and Overseas, 26 Sales Offices in India, North America, Europe, the Middle East and Asia and 31 Labs in India.

Customers may set up captive R&D centres, which may result in loss in volume of work. · Revenue depends to a large extent on limited number of clients and could decline if the company loses a major customer.