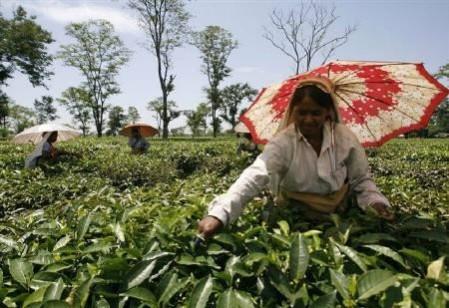 The Tea Board has issued advisories to as many as 252 sick and potentially sick gardens — about 18 per cent of total tea gardens in the country — asking them to take corrective steps to improve their condition, according to a Business Standard report.
While the situation in 116 gardens, mostly located in Assam, West Bengal and Tamil Nadu, is acute and requires immediate attention, the rest are headed in that direction, says the agency, whose assessment is based on a garden gradation exercise carried out earlier this year, the report said.
"We have issued advisories to the identified gardens, so that they can work to improve their condition," Santosh Sarangi, deputy chairman of the Tea Board told Business Standard.
However, the Tea Board's role is limited within the advisory framework under which it operates. "Ultimately, the gardens, individually, have to take a call if they will heed to our advice," Sarangi said.
In Tamil Nadu, 31 estates, out of 117, have been issued advisories. Three gardens that produce Darjeeling tea, considered the flag-bearer of Indian orthodox tea, have also been identified as potentially sick.
Out of 745 gardens in Assam, which account for over 55 per cent of total tea production, the alert has been sounded for 88 gardens, while for West Bengal, out of the 377 gardens, 65 have been cautioned, the report said.
The report said that a few months ago, the Tea Board had come up with a garden gradation system with the aim of probing the health of each of the country's 1,413 gardens. While most fared in the mid-grades after the Board identified problems related to agricultural practices, sustainability and labour issues, it sounded caution for 252 gardens. While field practices were given 55 per cent weightage, labour welfare was given 40 per cent weightage. The remainder went towards environmental certifications, the report said.
The gardens that failed to meet at least 40 per cent of the agency's parameters were categoried as acute, while the potentially sick gardens failed to meet at least half of the parameters, the Business Standard report added.
The Tea Board's initiative came in the wake of alleged hunger deaths of tea workers in closed tea gardens in West Bengal. In January 2016, the Tea Board had taken over managerial control of seven tea gardens of the Duncan group in West Bengal after the group failed to reopen them. The agency, however, did not wish to run the gardens itself and invited bids to sell them off, the report said.
According to the Tea Act, 1953, only the Centre has the power to install a caretaker management in tea estates.