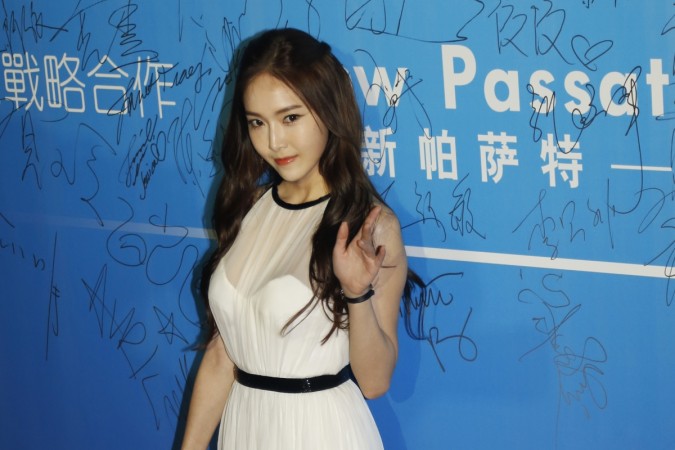 Jessica Jung and Tyler Kwon's relationship is anything but a secret. They have been spotted together several times and more recently, at a bar in the Gangnam district of Seoul.
The former Girls' Generation singer and her boyfriend joined a few friends for drinks. The "Fly" singer was seen exiting the watering hole in the early hours of May 25. In a set of photos released by Allkpop (via Dispatch), Jung, 26, is seen dressed casually for the night out —in an ankle-length low-waist denims and a grey T-shirt.
Although Jung and Kwon are always seen together, they seemed more focused on their friends that particular evening. In the pictures, Coridel Entertainment's CEO stretched his arm in a protective embrace while Krystal's sister walked her friend out of the pub.
The former SM Entertainment artiste recently confirmed that she is dating Kwon. While promoting her solo debut, she said that she's never been in a long-term relationship with anyone before she met Kwon. However, she added that there are no plans for a wedding anytime soon.
Jung, who signed on as a solo artiste with her boyfriend's company, said that she sees herself as a mother in the distant future. "I like having a younger sister so I think at least two [kids]," she added.
The K-pop artiste is currently riding on a wave of success after her singles "Fly" and "Love Me the Same" have become a success, with over 13 million YouTube views in the first week. Her latest album "With Love, J: The First Mini Album" is ranked #4 on the Billboard World Albums chart, making it the highest entry from a K-pop artiste.