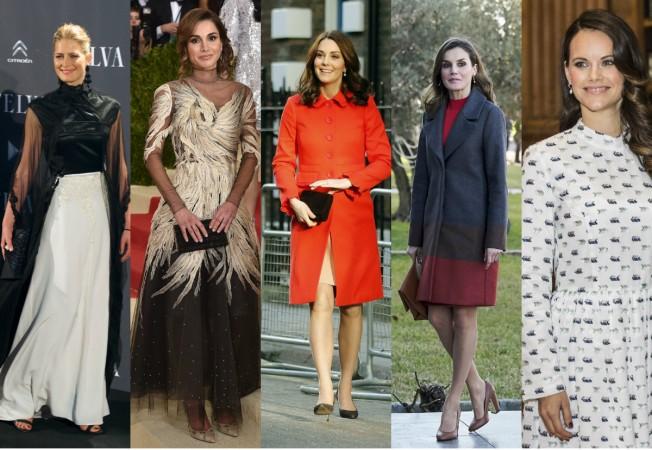 Kate Middleton has been giving fashionistas style goals ever since she came into the limelight. From stunning ballroom gowns to chic summer dresses and comfortable yoga pants, the Duchess of Cambridge's closet has an outfit for every occasion and yet she confidently repeats several ones.
While she is undeniably the queen of fashion from the British royal family, she cannot be easily crowned the style queen of the world. Prince William's wife has some solid international competition. There are several other gorgeous women from numerous royal families who are known for their brilliant style statements.
Also read: 'Get her a stylist,' trolls on Meghan Markle style
One example was seen last year in the form of Queen Letizia of Spain. The Spanish royal easily stole Kate's limelight last year when the former visited the UK and met Queen Elizabeth.
All of 45 years old, King Felipe VI's wife oozed confidence and style stepping out in a bold red dress during a royal engagement alongside the Queen of England. Sharing similar style picks as Kate, Letizia is known to mix high street brands like Zara, Mango and more to put together some stunning ensembles.
Speaking of Queens, there is another Queen whose style statement not only gives competition to other royals but also some Hollywood celebrities.
Meet the Queen of Jordan, Rania.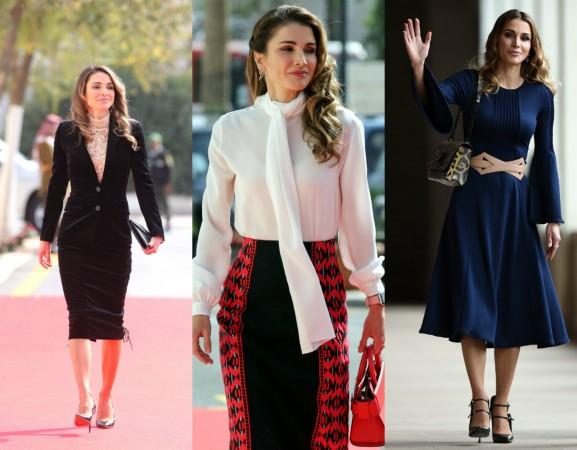 Raina, one of the most active social media users, her style has evolved with time. She has experimented with almost all dressing styles. From skirt suits to gowns, she has them all. Daily Mail reports that her wardrobe value stands at a whopping £237,000 with outfits from Dior, Fendi and Saint Laurent in the closet.
While she's not the Queen, Princess Sofia of Sweden sure is one of the queens of fashion. The 33-year-old, who just welcomed her second son Prince Gabriel, stunned onlookers when she slipped into a black lace gown at a royal reception. The outfit proved that she could add a touch of glamour to royalty years after she gave up her career as a model.
Another royal who could give not just royals but also some of the popular supermodels a run for their money is Princess Tatiana of Greece and Denmark. Tatiana, who was a former wedding planner before marrying Prince Nikolaos in 2010, keeps a rather low-key profile. However, her fashion never misses to grab attention.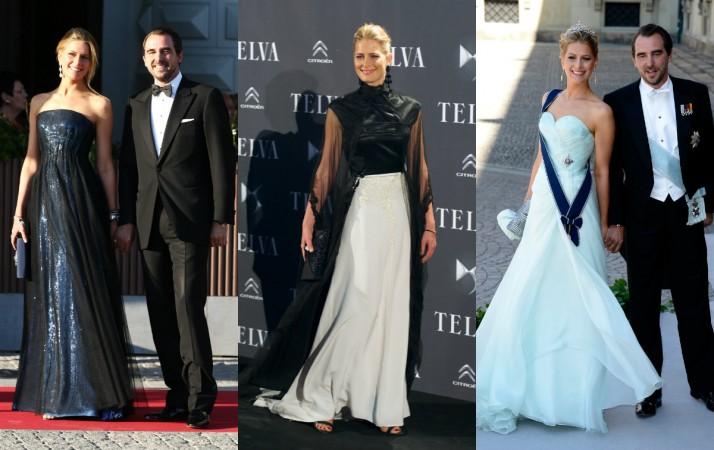 Last, but definitely not the least, if you are a 20-something (or below) who loves fashion, we would suggest you check out Lady Amelia Windsor. The 22-year-old has been hailed as Britain's most beautiful royal and is a popular face among the fashion community in Europe.
Unlike a royal you would probably know, Amelia has walked the ramp for Dolce & Gabbana secret show during Milan Fashion Week in the past, is signed up with a modelling agency that used to represent Kate Moss and is seen attending several fashion shows which include Tommy Hilfiger and Emporio Armani shows, News.com.au reports.
She has a huge following on Instagram. Here are a few pictures that prove why: