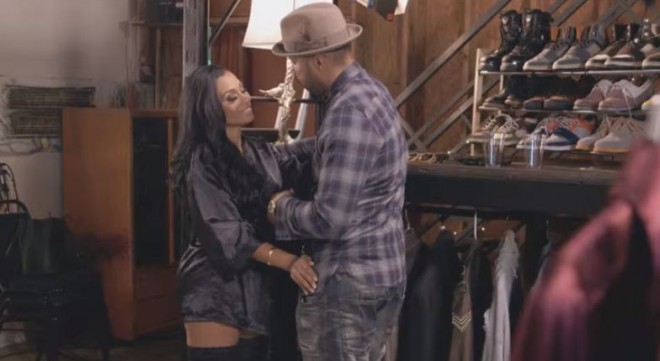 "Love and Hip Hop: Atlanta" Season 5 has seen an unprecedented amount of drama and most if it is thanks to the Puerto Rican Princess and her alleged husband Stevie J. We say alleged, because apparently the couple isn't married, according to revelations from "Lovers or Friends?" aired on Monday, June 27.
Despite the controversies surrounding them, Stevie and Joseline have not met each other since their fallout earlier this season. However, they are going to come face-to-face in the upcoming "Funny Business."
Episode 13 is going to be one of the most eventful episodes of the season, complete with an unexpected proposal. The fans who watched the supertrailer for Season 5 of "Love and Hip Hop Atlanta" would remember a scene towards the end, in which Lyfe proposes to her and she immediately falls to the ground, unconscious. This scene is expected to unfold in "Funny Business."
It would be interesting to see her reaction to the proposal once she wakes up, especially since she got really close with Scrapp before he went to prison.
Also Read: Top 5 predictions for 'RuPaul's All Stars Drag Race' season 2
Meanwhile, D.Smith, who is now on everyone's bad books except for her BFF Betty Idol, will show everyone why she is a big deal in the industry. It is understood that CeeLo Green would be listening to her music in "Funny Business" and giving her feedback.
The synopsis for "Love and Hip Hop Atlanta" Season 5 episode 13 "Funny Business" reads: "Stevie and Joseline come face-to-face since separating. Karlie comes clean with Tiarra. Lyfe surprises Karlie with a ring. Rasheeda and Kirk have big plans for DLO that don't involve Kelsie. D. Smith shares her music with CeeLo."
Meanwhile, check out Karlie's hilarious reaction to Lyfe's proposal in the Season 5 supertrailer: