French luxury group LVMH Moët Hennessy Louis Vuitton — or LVMH for short — is looking to invest $500 million, or close to Rs 3,250 crore, in Indian FMCG player Patanjali Ayurved.
The news was confirmed on Twitter by SK Tijarawala, spokesperson for Patanjali Ayurved co-founder and yoga guru Ramdev, on Thursday, January 11.
फ्रांस के लक्जरी ग्रुप LVMH ने #पतंजलि में $500मिलियन (₹3250करोड़) निवेश करने की इच्छा जताई तो @Ach_Balkrishna जी ने कहा जैसे हम विदेशी तकनीक का उपयोग प्रगति के लिए करते हैं वैसे हमें राष्ट्र हित के लिए विदेशी पूंजी से परहेज़ नहीं, पर लेंगे अपनी शर्तों पर..शेयर/स्टेक नहीं देंगे pic.twitter.com/4ae8TbyZTh

— tijarawala sk (@tijarawala) January 11, 2018
Details of the proposed deal
Tijarawala quoted Acharya Balkrishna — Patanjali Ayurved co-founder and its current managing director — as saying that the deal would not involve any stake sale or exchange of share, but rather foreign investment in the Indian company.
He said in his tweet in Hindi: "Acharya Balkrishna has said just as we use foreign technology for our development, we do not hesitate to use foreign funds for the benefit of our country, but we will take it on our own terms. We will not give share or stake."
This was directly opposite of reports from earlier in the day, like the one by Economic Times, which said LVMH was looking to acquire a stake in Patanjali Ayurved.
It may be noted that one of the two news clippings shared by Tijarawala while confirming the news states that Patanjali Ayurved is looking to mop up "Rs 5,000 crore to set up plants in Nagpur, Greater Noida, Assam, Chhattisgarh, Andhra Pradesh, Telangana, Haryana and Rajasthan and for the cultivation of aromatic and herbal plants on 10,100 acres."
Meanwhile, L Catterton Asia — a private equity fund co-owned by LVMH — is apparently planning to take Patanjali Ayurved global, its managing partner Ravi Thakran was quoted by ET as saying in its report. And it is through this private equity firm that LVMH is reportedly looking into investing in Patanjali.
"Patanjali has the potential to go to the world and I can tell you today that Patanjali has been a disruptor in its category, as strong a disruptor as many of the global disruptors are and it has taken Indian-ness and celebrated it with pride," Thakran was quoted by ET as saying.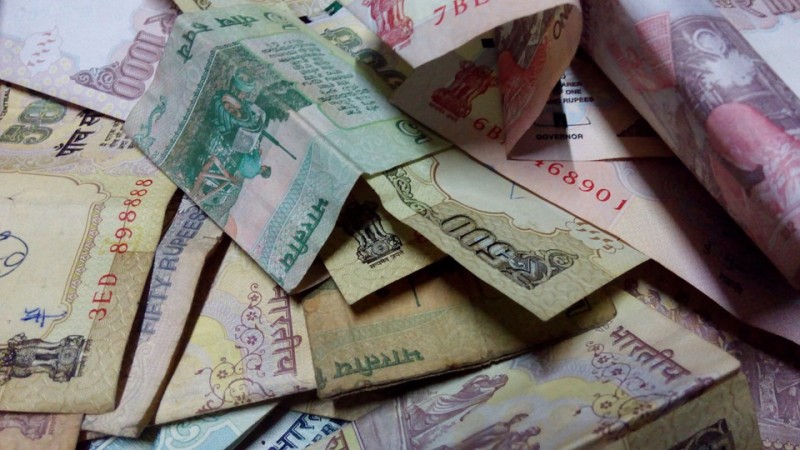 Something amiss?
However, the manner of this proposed investment, as claimed by Tijarawala, is being questioned by experts.
For example, Bloomberg says in its overview of L Catterton Asia: "Although the firm prefers to take minority shareholding in portfolio companies, it is nevertheless open to take majority stake in collaboration with other investors. The firm seeks to take controlling stake in the companies."
Bloomberg also says L Ctterson Asia "considers investments between $50 million and $150 million in companies valued at between $100 million to $1 billion." How such a company would seek to give as much as $500 million in what will effectively a loan to Patanjali Ayurved in the absence of any collateral is being questioned by many.
It may be noted that Patanjali was valued at $470 million in FY 2016.
What is even more perplexing is the $500 million that L Catterton is apparently looking to invest is half of its Asia fund. How it takes the deal forward — if at all — with a company that has steadfastly positioned itself as everything Indian and positively anti-foreign is a question only time can answer.
After all, Thakran was quoted by ET as saying that the plan was to take Patanjali global and sell its products in the US, Japan, China, South Korea and Europe.
What is LVMH?
Contrary to popular belief, LVMH is not the same as Louis Vuitton, the maker of luxury apparel and fashion accessories.
LVMH is, in fact, the result of a merger between Louis Vuitton with Moet Hennessy in 1987. Moet Hennessy itself is the consequence of the merger between champagne-maker Moët & Chandon and cognac-maker Hennessy in 1971.
LVMH has close to 60 subsidiaries, each of which is responsible for a handful of luxury brands. Interestingly, the largest holding company in LVMH is another luxury firm — Christian Dior, which controls more than 40 percent of its stock and over half the voting rights.
Some of the biggest brands under LVMH are Belvedere, Dom Pérignon, Hennessy, Krug and Moët & Chandon under wines and spirits; Dior, Fendi, Givenchy and Louis Vuitton in fashion and leather goods; and Bulgari, Hublot and TAG Heuer in watches and jewellery.