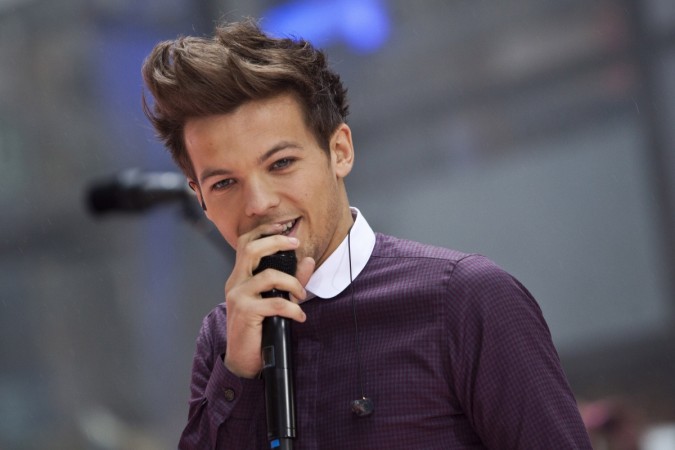 One Direction star Louis Tomlinson performed his debut solo single Just Hold On featuring DJ Steve Aoki on The X Factor in London on Saturday night.
Tomlinson's mother Johannah Deakin passed away aged 43 on last Wednesday, December 7. She was battling with leukaemia for a long period.
Tomlinson's One Direction band mates (Harry Styles, Niall Horan and Liam Payne) attended the X Factor final on Saturday to support him following his mother Johannah's death.
According to an ET report, Tomlinson's family stated earlier this week that the performance was a tribute to his mother, whose wish was for him to continue. And that's exactly what the 24-year-old singer did.
As his performance came to an end, the 1D star kissed his fingers and pointed to the sky, giving a nod to his beloved mother. Regarding this, a fan tweeted: "This moment broke my heart. You're amazing @Louis_Tomlinson."
The X Factor judge Simon Cowell left a sweet, heart-touching message following his performance.
You know what. I have to say something to you," Cowell explained to Tomlinson, who was holding back tears, on the show. "I've known you now for six years. What you've just done -- and the bravery -- I respect you as an artist, I respect you as a person, and your mum was so proud of you, Louis, and she was so looking forward to tonight. She's watching down on you now, and you've done her proud.
Directors across the globe expressed their condolences over his mother's untimely demise. Alongside, Twitterati showered their love upon this 1D star's last night's solo performance.
To have something so heartbreaking happen and then to perform the next day to thousands of people. ??Inspirational man! @Louis_Tomlinson

— Charlie Jones (@CharlieJones) December 11, 2016