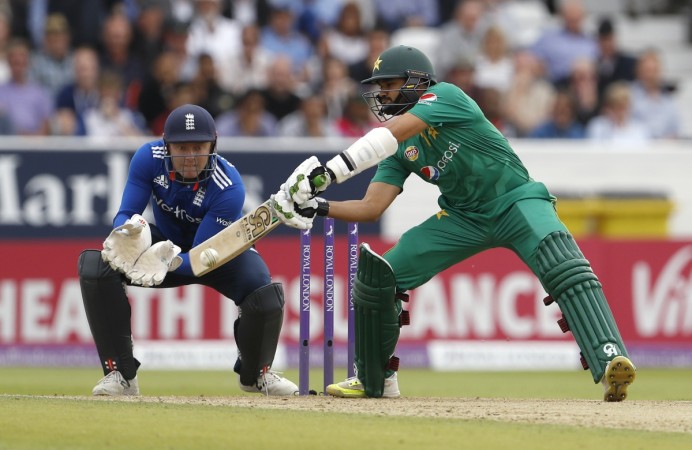 The 22-year-old Babar Azam is one of the current hot sensations in the Pakistan cricket team. Is it right time to declare him as the Pakistani version of India cricket hotshot Virat Kohli? Well it is, according to Pakistan cricket team head coach Mickey Arthur.
Here's what has been similar so far between Babar and Kohli: Both captained their respective U-19 cricket teams. That's all for now!
"He (Azam) is a young gun who will be an exceptional player," Arthur told Perth's 6PR radio this week. "I'll go so far as to say, at the same age, I reckon he's as good as Virat Kohli, which I know that's high praise but he's right up there."
Azam has played only three Test matches and 18 ODIs for Pakistan so far. He scored an unbeaten 90 as Pakistan lost against New Zealand in their second test match at Hamilton earlier this week. Arthur's team lost the two-match series, but definitely have taken some positives ahead of their three-match test series against Australia, scheduled for mid-December.
Babar is the first Pakistani cricketer to score three consecutive ODI hundreds. He notched up a total score of 360 runs (120, 123, 117) over three ODIs between Pakistan and West Indies in the United Arab Emirates (UAE) between September and October this year.
Babar Azam vs Virat Kohli stats (as on December 1)
| | | |
| --- | --- | --- |
| | Babar Azam | Virat Kohli |
| Age | 22 | 28 |
| Total Test matches | 3 | 51 |
| Total Test runs | 232 | 3959 |
| Batting average in Tests | 46.40 | 48.28 |
| Total ODI matches | 18 | 176 |
| Total ODI runs | 886 | 7570 |
| Batting average in ODIs | 52.11 | 52.93 |
| Total T20I matches | 4 | 45 |
| Total T20I runs | 116 | 1657 |
| Batting average in T20Is | 116.00 | 57.13 |