On a cold December day in Delhi in 1972, a well-built Welshman named Anthony Robert Lewis took guard with England at 71 for three.
Two balls later he was gone, leg before to India's ace spinner BS Chandrasekhar, who went on to demolish England for 200 with figures of eight for 79.
So who was this Lewis? The Indians had never seen him before. From the records, they had inkling that he captained Glamorgan in the English County Championship. And that he also had some talent for rugby. This was a rare sort of debut in Test cricket — as both player and captain.
But what was he doing here? England had retained the Ashes under Ray Illingworth and there was talk of avenging the earlier series loss to India in England in 1971.
But Illingworth did not want to come. Nor were Geoff Boycott, Basil D'Óliviera, John Edrich, John Snow or Brian Luckhurst willing to undertake what was deemed a "tough" tour.
It couldn't have been just the cricket. India were just emerging as a team to watch after beating England and the West Indies on their respective home turf.
It must be the fear of the Delhi belly then possibly.
England rarely sent their full strength side since they first toured India for Tests in 1933-34. Though Douglas Jardine of the Bodyline fame led the side, there were many top players missing.
India was still part of the British Empire. Probably they still were in awe of their rulers. A scoreline of 2-0 in a three-Test series in favour of England was not surprising.
However, there were a few future players emerging. The admirable Vijay Merchant, Amar Singh, Mohammed Nissar and Lala Amarnath gave a good account of themselves.
Sadly, Indian cricket also had its share of players who were just there because of their closeness to the rulers.
Hence the Englishmen were always confident of conquering India at the game they introduced to the country. Often the big players gave the Indian tour a miss. They preferred to warm themselves in the English winter instead of sweating it out in the hard sun at their outpost.
Apprehensions over poor sanitation, unknown diseases and unhygienic food made India an unattractive destination for Englishmen.
The 1951-52 England team was led by Nigel Howard, who would not have made it to the team for his cricketing abilities alone. He brought with him a few honest county cricketers who deserved their place only for the hard work they put in day in and day out in the county circuit.
But India was getting better. Players like Vinoo Mankad, Vijay Hazare, Polly Umrigar and Pankaj Roy were as good as any in the world. India managed to increase its reputation by holding England to a 1-1 drawn series.
The perception about the Indian team was changing slowly. Though a weakness against sheer pace was evident, with a few preferring the comfort of a quick movement towards square leg, Indian batsmen began to get noticed for their style, elegance and wristwork.
England sent better teams under Ted Dexter in 1961-62 and Mike Smith in 1963-64. Fortunately, India began to gain strength in every aspect. Younger, fearless players like Mansoor Ali Khan Pataudi, Salim Durrani, Vijay Manjrekar, Dilip Sardesai and ML Jaisimha, to name a few, were coming to the fore.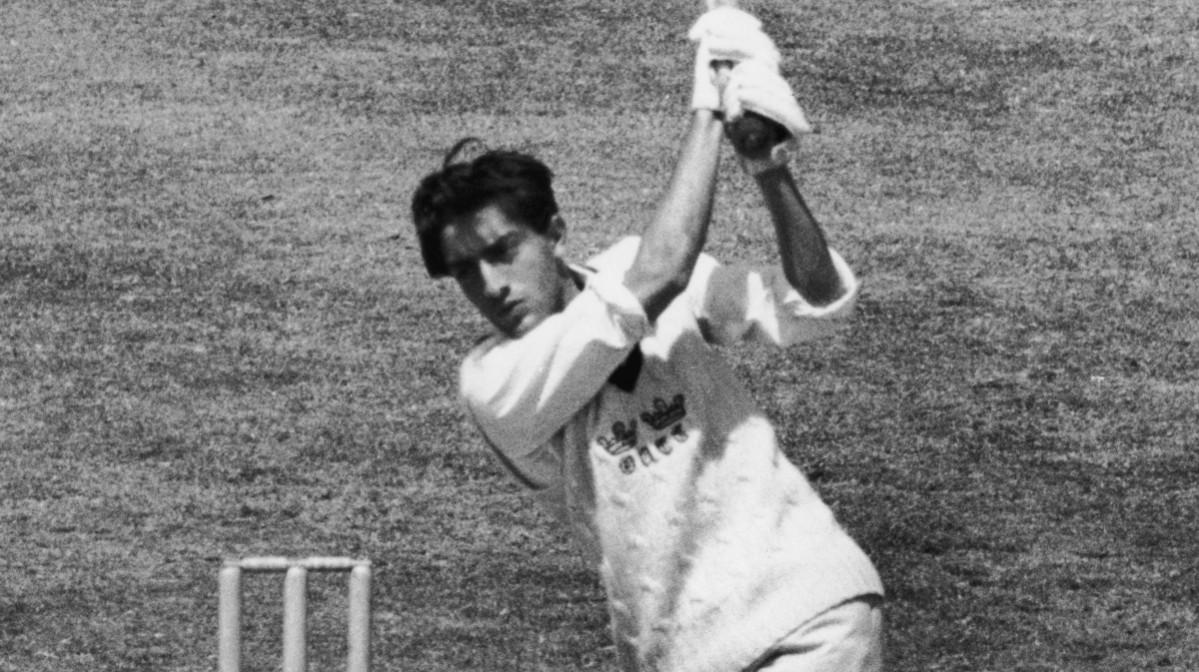 A bunch of new spinners was also beginning to make their mark at the top level. Chandrasekhar, EAS Prasanna and later Bishen Singh Bedi and Srinivas Venkataraghavan were taking their first steps to spin glory.
Dexter realised that life was not going to be easy in India. His team lost 2-0 to India, unable to fathom Durrani's left-arm orthodox spin. However, England came back with a plan for the 1963-64 series. They began to use pad play to counter the spinners. With the leg before rule in its simplistic form then, spinners were being frustrated with the front pad being thrust forward in defence. Captain Mike Smith made it into an art form.
The result was a dismal five-match 0-0 drawn series. And the icing on the cake was the bowling figures of left-arm spinner Bapu Nadkarni which read 32-27- 5-0, with 21 maidens on the trot.
Sadly, this was typical of the cricket played during that time. Caution first was the mantra of most teams and dull draws were the order of the day.
India now realised that its strength was spin bowling. So tracks were prepared to assist them and most touring teams now had to cope with vicious turn allied with clever flight.
Lewis was made captain because he had sound technique against spin. And he did not let his team down. In the second innings of his first Test he used his feet cleverly and brought England home with a superb innings of 70 on Christmas day.
Though India won that series by 2-1, Lewis did a great job as captain and player. But he lost the captaincy to Illingworth once the team returned.
England still did not rate India as a top team. His career was, however, cut short immediately due to a knee injury.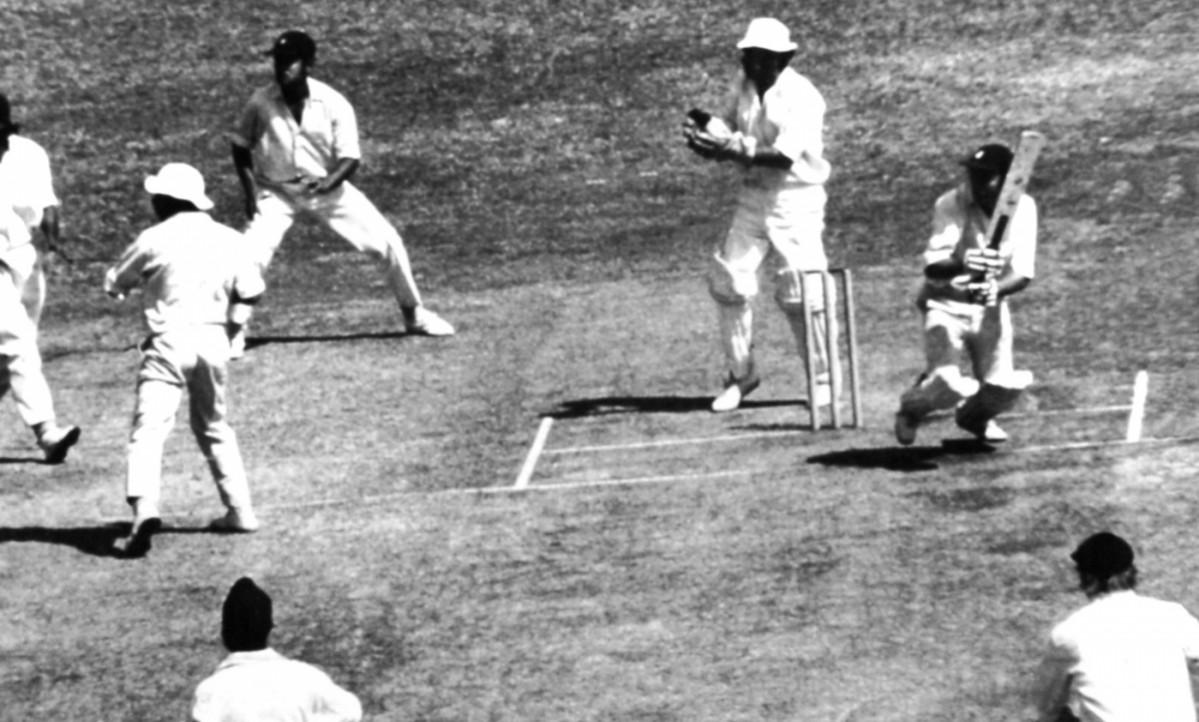 Chandrasekhar's impact, with 35 wickets, was aided admirably by Bedi and Prasanna. The great spin doctors were ready to dominate.
That was the last time England sent a weak team to India. The emergence of Tony Grieg added interest to the encounters. Grieg was much loved in India and his aggressive batting and bowling was a big draw.
Even Geoffrey Boycott finally toured India in 1981-82 and scored a century too. Boycott now loves the country and is a frequent visitor. The fears of a Delhi belly had finally been consigned to the toilet.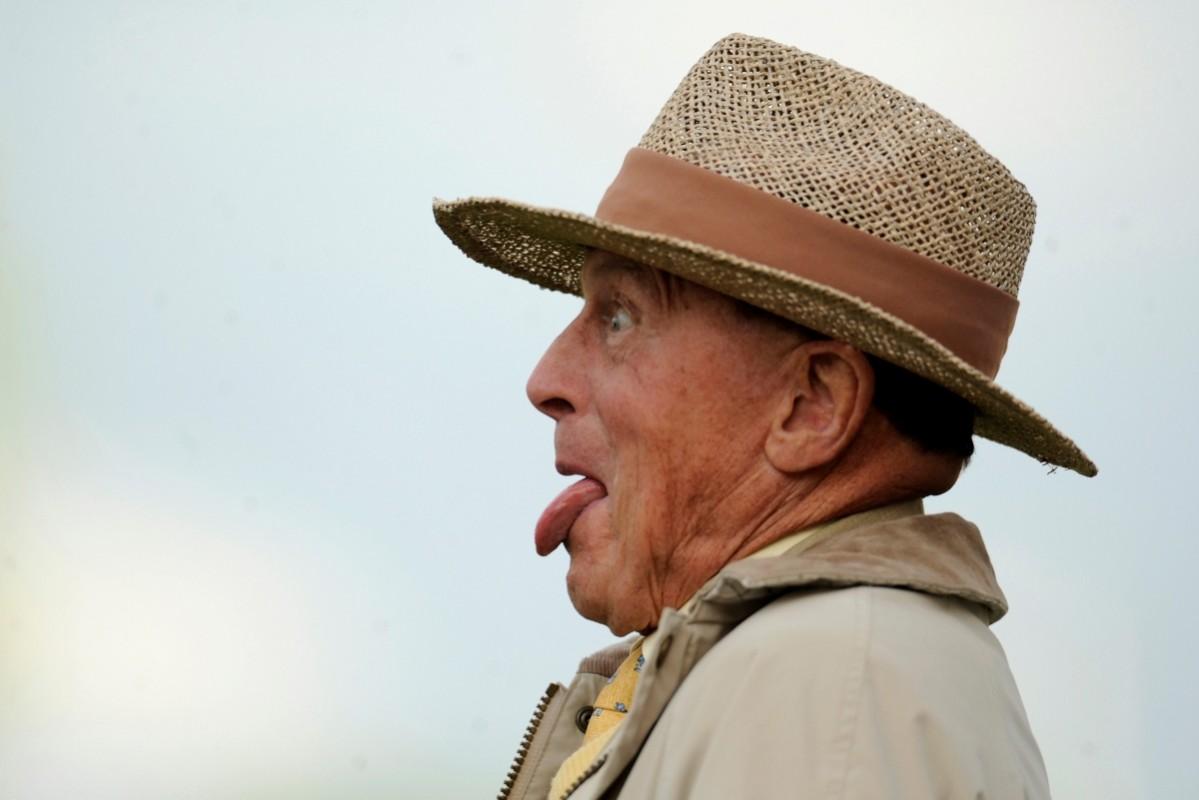 The 1980s was characterised by slow overrates. Bowlers barely managed to complete 70 overs and many times the scores wouldn't even cross 200 in a day.
Dull draws were the order of the day. Often, the last day of a Test proved trying for both the players and spectators.
One medium paced Indian bowler just about managed to bowl an over in 10 minutes, after tying his laces twice. However, the advent of Mohammed Azharuddin, Sachin Tendulkar, Sourav Ganguly and Rahul Dravid revitalised Indian cricket. Most of them had a refreshingly aggressive attitude to the game and a burning desire to win.
Anil Kumble was fast assuming the mantle of the main spin bowler. India's pace bowling was also getting better after the one-man show of Kapil Dev.
Gone was the old mentality of "well played sir". The new breed of Indian cricketers gave back as good as they got, particularly to the nasty sledging by the Australians. Teams realised that Indian cricketers meant business.
India began to dominate England now on home soil. Many England teams faced a trial by spin and failed.
However, in 2006, a left-handed opening batsman scored 60 and 104 on his debut in Nagpur.
Unlike Lewis, Alistair Cook was not thrown into the deep end but nurtured well by the England management. He repaid that faith fully.
Cook now comes back a second time as captain to conquer a frontier where he has tasted success before. England were one of the few teams to win a series in India recently. They won the 2012-13 encounters 2-1 on rank turners. Cook had a dream series then.
His team will face a more difficult task now. Ravichandran Ashwin, supported by Ravindra Jadeja, has sent both South Africa and New Zealand home with a permanent nightmare.
Both teams were found wanting. The South Africans restored to stone-walling and failed. The Kiwis were let down by lack of a proper game plan.
England will have already tasted what they can expect in the just-concluded Bangladesh tour. A defeat in three days in the second Test at Dhaka is not ideal for a turning track battle in India.
Like Lewis, Cook has a bunch of new players who are seeking to make a mark on the big stage. But Cook has one advantage over Lewis. He is a Test veteran with a fondness for Indian bowlers.
The ball will be in his court. He will have to show his team the way. Plenty of ball revolutions and subtle variations will prove to be a handful on the spin minefields. And a Delhi belly excuse won't wash either.