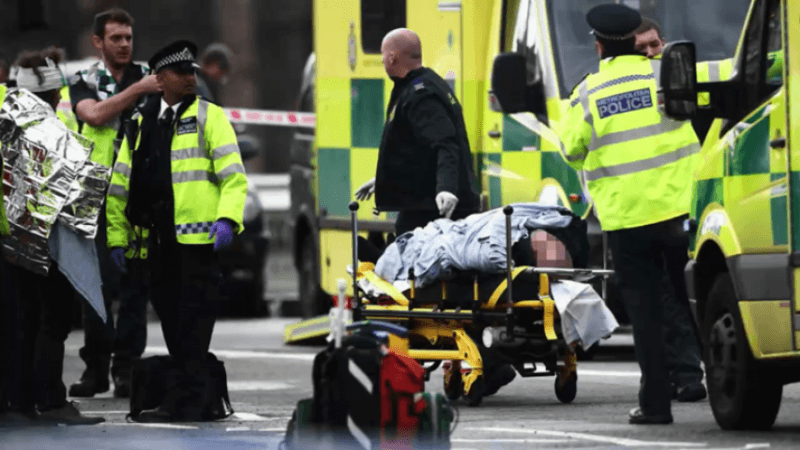 At least seven people have been arrested in connection with Wednesday's terror attack in London that killed five people and wounded over 20. One of the victims of the attack was a police official and another has been identified as a Spanish teacher.
Reports state that the teacher, Aysha Frade, 43, was on her way to pick up her children from school when she was attacked in Westminster. Frade died of injury after a car moved down pedestrians on the Westminster Bridge. The Spanish teacher, who worked at the nearly DLD College London, is survived by two daughters aged eight and 11.
DLD College principal Rachel Borland said the staff members were "deeply shocked and saddened" at the news of Frade's death.
"All our thoughts and our deepest sympathies are with her family," Borland said. "We will be offering every support we can to them as they try to come to terms with their devastating loss.
"Aysha worked as a member of our administration team at the college. She was highly regarded and loved by our students and by her colleagues. She will be deeply missed by all of us," the principal added.

The first identified victim was a 48-year-old unarmed police officer, Pc Keith Palmer, who was killed inside the gate of UK Parliament as the attacker stabbed him with a knife. Palmer was a husband and a father.
Metropolitan Police acting Deputy Commissioner Mark Rowley on Thursday said that seven people were arrested from six different locations in overnight raids in Birmingham.
An "Asian man in his 40s with eight-inch long knife" was shot dead by police on Wednesday after he "mowed down" at least a dozen pedestrians by a car and stabbed a policeman close to Britain's Houses of Parliament in London. The police have said that they were treating the incident as an act of terrorism.