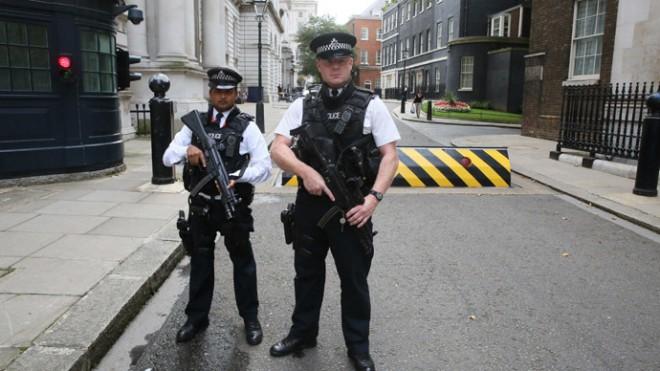 Security officials in Britain believe that Khalid Masood, the terrorist behind the attack outside the UK Parliament in London earlier this week, was not a "lone wolf" and there were others who played an important part in indoctrinating him.
ISIS claims responsibility for London terror attack, and here are the indications that this is no hoax
At least four people were killed, including a policeman, and over 40 were injured in the attack. The police later identified the attacker as a British-born Muslim convert and said that they believed that Masood was part of a larger conspiracy.
The disclosure came as the officials detained at least 11 people in raids across the country. Reports state that two of the arrests were described by the officials as "significant" to the investigation, according to the Independent.
Three cars were also reportedly taken away for forensic examination. Police officials are still looking of Masood's associates, who are believed to be associated with the attack.
Investigations have revealed that Masood used WhatsApp just minutes before he smashed his rented Hyundai car into the railings at the Houses of Parliament. One of his registered numbers was reportedly in operation at 2.37 pm on Wednesday and it was at 2.40 pm when the emergency services began receiving reports of an attack outside the Parliament.
However, there is no evidence yet that the 52-year-old had an accomplice in the attack. Islamic State (ISIS) has claimed responsibility for the attack.
On Thursday, British Prime Minister Theresa May had confirmed that the attacker was born in Britain and was previously investigated by secret service agency MI5.
"I can confirm police have searched six addresses and made eight arrests in Birmingham and London. It is still believed this attacker acted alone and police have no reason to believe there are imminent further attacks on the public. His identity is known to the police and MI5," May had said in a statement.
"When operational considerations allow he will be publicly identified. What I can confirm is the man was British born and that some years ago he was once investigated by MI5 in relation to concerns about violent extremism. He was a peripheral figure. The case is historic. He is not part of the current intelligence picture," she added.