Loitam Richard, 19, from Manipur died in Bangalore on April 17 night after allegedly beaten by two of his hostel mates. Richard was an Architecture Engineering first year student of the Acharya NRV School of Architecture, Bangalore.
There were various contradicting reports over the death of Richard. Some indicate that he got into a brawl with his seniors for a remote control while watching the Indian Premiere League (IPL) match on TV and they assaulted him that led to his death.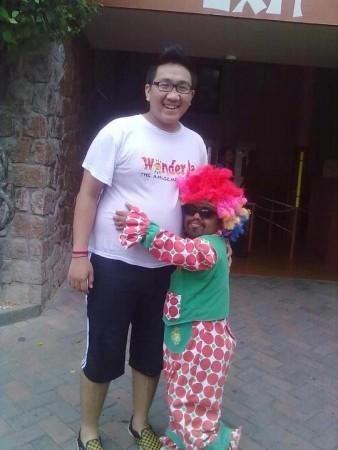 Overdose of drugs was also perceived as another cause.
A minor accident to Richard that took place two days before his death was also touted as a reason.
However, Richard's family members and friends, who saw his body, said that his face was bruised, had injuries all over the body and he would have probably suffered a heavy blood loss before he breathed his last in his hostel bed.
They said the marks on Richard's body clearly indicated that he had been physically assaulted which resulted in his death. The Bangalore police had not made a single arrest in connection with the case even 10 days after the incident, they alleged.
Speaking to the IBTimes, Richard's uncle Bobby Loitam, who is in close contact with the police team probing the developments related to the case, said: "The police officials informed me that any arrest can be made only after receiving the final postmortem report as there are speculations over the timing of Richard's death."
"Once the date of the death of Richard was confirmed, the police officials said that they would make arrest(s)," he added.
Further, he alleged that the college authorities were trying to cover up the case as it would hit the public image of their institution. The authorities were reluctant to bring out the facts involved in Richard's suspicious death, he said.
"They (college officials) are trying to cover up something. There are eyewitness who said that Richard was assaulted by one student named Syed Afjal Ali in the hostel premises. However, the authorities didn't look into the issue and see what happen to our boy after that," he said.
A doctor was called to attend Richard, who was lying still in bed, by the hostel authorities when they were informed about his condition by fellow students. And he was confirmed dead by the doctor in the hostel itself.
Vasundhara Potsangbam, a Civil Engineering student studying in the same college and a close friend of Richard, refuted the speculations that his friend died of drugs overdose.
"In any chance Richard was a drug addict, his roommates would have surely been aware of it and would have informed to the warden regarding his 'drug abuse'. But, no such complaints were made," Potsangbam said.
"I didn't witness the fight or I don't know the reason for the fight, either, as I was out of the hostel. But one thing is for sure that it was a 'murder', he was beaten to death," he added.
The metropolitan cities in India often witness incidents where students from the Northeastern region are subjected to attacks for various reasons, which they say amounts to racial discrimination.
A rally demanding justice for Richard will be held at Town Hall, JC Road, Bangalore, and other Indian cities on Sunday is being planned.