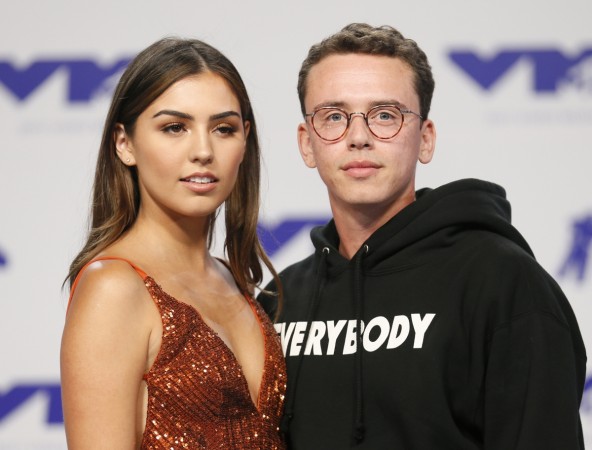 American rapper Logic, who surprised his fans with a new mixtape called Bobby Tarantino II last week, and his wife Jessica Andrea are reportedly parting ways after more than two years of marriage.
TMZ has reported that Logic, 28, and Jessica Andrea, 25, have split, but it is not known when it happened. Sources told the website that neither has filed for a divorce yet, but they are unlikely to reconcile. The report went on to say that the house they bought together last year would be put up for sale soon.
Logic and Jessica Andrea, who is a singer and a social media star, walked the red carpet together at the Grammys earlier this year. The rapper was nominated for Best Music Video and Song of the Year awards at this year's Grammys for his song "1-800-273-8255."
Fans of the couple were recently taken aback when they noticed Andrea had unfollowed her hubby on photo-sharing app Instagram. It sparked off speculations of trouble between them.
They were known for expressing their affection for each other on Instagram. These included a surprise orchestra performance arranged by Logic on Jessica's 25th birthday last year.
It may be mentioned that Logic released March 9 a new mixtape called Bobby Tarantino II. It is a sequel to Bobby Tarantino, released in 2016, and contains 13 tracks, including those like "Everyday", "44 More", and "Overnight" that were released in February. The new mixtape also features big names like Big Sean, Wiz Khalifa, 2 Chainz, and Young Sinatra.
The rapper started his musical career in 2009 with Logic (Psychological): The Mixtape and went on to release several mixtapes.