After the success of Logan, James Mangold confirmed that there would be chances that X-23 aka Laura could have a movie of her own. The Logan spinoff will focus on the child mutant. However, now that the director has confirmed that work on the spinoff has begun.
Talking to The Hollywood Reporter recently, the X-Men director and Wolverine actor Hugh Jackman shared an update on the project.
Also Read: New Wolverine actor: THIS is what Hugh Jackman has to say about X-Men character's recast
Jackman's role in the project:
Jackman pitched in to clarify that he will not be involved in the project. "No, I won't be a producer on a Laura sequel. But I will be lining up on the Thursday night at 10 p.m. to watch it though. She is just phenomenal," he said.
Script update:
The director confirmed that the work on the script has begun. "We're just working on a script," he told the website. Producer Hutch Parker told THR that there are other facets of her role that the studio could explore.
"It may not be in the same exact tonality or with the same genre orientations as Logan, but I think part of what has been opened up in this universe to all of us now is, drawing on different genre traditions, there are new pathways to be opened for new characters that populate this universe," he said.
Craig Kyle, who was behind creating Laura's character in 2003 for X-Men: Evolution, is working with Mangold on the treatment. His recent stint includes playing one of the screenwriters for Marvel's upcoming movie, Thor: Ragnarok.
Also Read: Logan's X-23 aka Laura to feature in X-Men: New Mutants?
Will Dafne Keen return?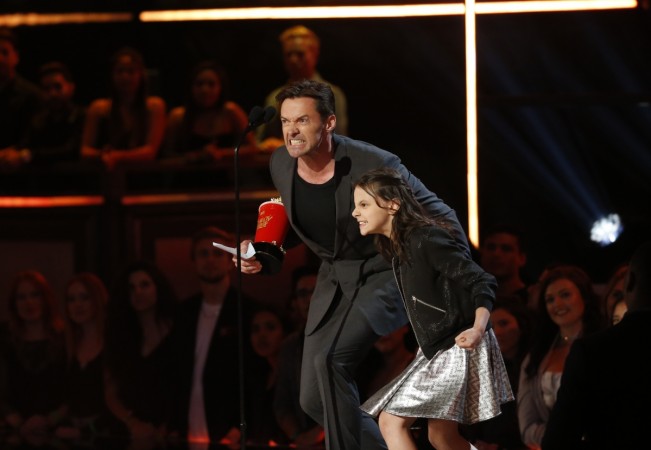 Although the scripting has begun, Mangold hasn't addressed the 11-year-old's involvement in the project as of yet. When he showed interested in making a spinoff featuring the new mutant, back in February, he told Slash Film that there was no reason she wouldn't be considered for the role.
"I mean, I know [Keen] wants to act. I know she was phenomenal in this movie. And I can't think of a reason there wouldn't be interest in the studio or otherwise," he told.
Keen impressed the critics and fans in Logan. The young talent stood at par with Jackman and Patrick Stewart in the movie.