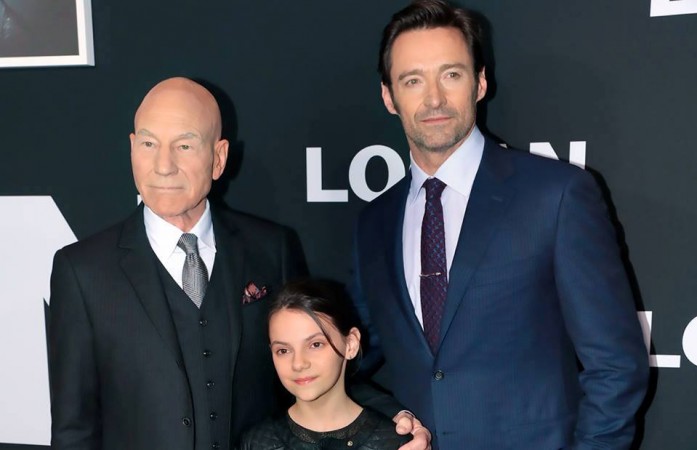 No one could ever forget the tear-jerking moment when Laura aka X-23 turned the cross into the "X" mark denoting the end of Hugh Jackman's run as the Wolverine.
It has been seven months since the actor ended his 17-year-long journey as the mutant who was named Logan — enough time for fans to absorb the fact that Jackman is not returning and there will be a new face associated with Wolverine.
While rumours surfaced following the release of Logan that Tom Hardy could be considered for the role, Jackman has expressed his thoughts to the Hollywood Reporter on casting a new face for the iconic role.
Also Read: Russell Crowe as Wolverine? Actor reveals what happened with X-Men Moviehugh jackman
Embracing the inevitable, the actor seems to be looking forward to see who in Hollywood will replace his character in the X-Men world. "I know someone will. I hope it will be recast," he said.
Jackman's positive attitude comes as no surprise since the actor knows he wasn't the ideal and first choice for the role.
Jackman was approached only after Dougray Scott, who was set to play Wolverine, got caught in the long filming schedule of Mission: Impossible 2. He still remembers meeting Scott after the change in cast.
"I met him early on and I said to him, 'Man, I am sorry.' And he said, 'It's just business, but you have just gotten one of the greatest roles out there, so go crush it'," the actor recalled.
"I just remember being so impressed by that and his class, and hopefully I am a big enough guy that when someone else takes over, I will do exactly what was done to me...and I feel glad to just be a part of the legacy of that character. I feel great parts — great characters out live the actors that play them. Bond, Superman, Batman...so, there you go," Jackman added.

The cast swap turned Jackman into one of the biggest stars today.
His last run as the Wolverine was in Logan, which earned a whopping $616 million worldwide, making it one of the best movies of 2017, both in terms of reviewed and box office collections.