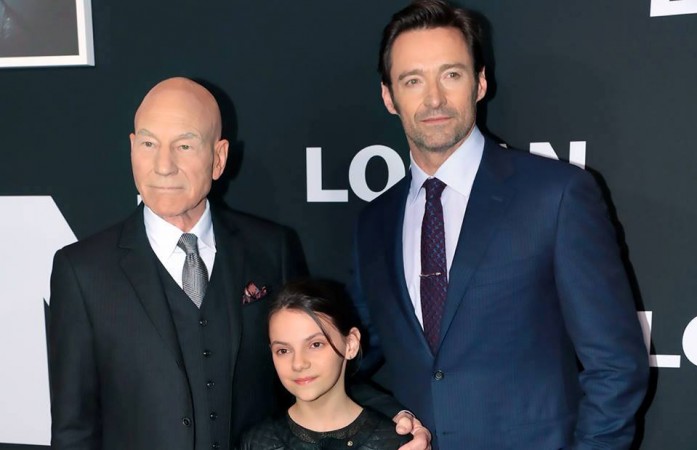 Logan released months ago, earned more than $600 million worldwide box office collections. But new details of Hugh Jackman's last outing as the Wolverine have not stopped ever since. James Marigold not only presented the perfect, emotional ending to Jackman's career as the Wolverine, but also gave the industry a breath-taking actress in form of 11-year-old Dafne Keen in the form of X-23 aka Laura.
The child artiste held her screen presence with such confidence against Jackman during the movie that many viewers couldn't take their eyes of the child wonder. But did you know, she nailed her auditions with such buoyancy that left Goldman, Jackman and Professor X Patrick Stewart also in shock.
Also Read: Logan director James Mangold confirms movie on Wolverine daughter X-23!
The audition video shared by Entertainment Weekly featuring the little star proved that she was meant to play the role of Wolverine's daughter from Day 1. The video, voiced over by Stewart, shows not only his surprise towards the girl but also gives a glimpse into Jackman's astonishment at the end of it.
Spoilers: Those who have watched the movie will recall the scene between Keen and Jackman after the whole Professor X death panned out. Almost one-and-half hours into the movie, Keen is seen talking for the first time in a mix of Spanish and English urging Jackman to take her to Eden. Everyone watching was left shocked.
But the video revealed that this was the scene that was given to the young actress during the auditions and she reenacted as though she was filming for the movie. She not only did what was said, the 11-year-old requested the director if she could improvise it and boy, she did justice to the scene.
As part of the scene, she was asked to punch Jackman on his arm to show her anger against his refusal to journey to Eden, where her other friends are. Sitting completely unafraid against an actor abusing the hell out of her, Keen went on to do her lines and finish the act.
After the clip is previewed, Jackman revealed that he went back home with bruises all over him. He also confessed that he had never returned home with bruises before that day. Wow! Watch the video below (courtesy EW).
Talking to EW during the Logan cover story, Jackman shared how nervous he was about structuring the movie around a child actor.
"How do you have an 11-year-old character who doesn't speak in 90 pages? How does this happen? Who's going to play it? [Director James Mangold] sent me a tape. Actually, it was just a still of an audition room somewhere. You could just tell by the look on her face. I was like, 'Holy s—. This is something." We agree, Jackman, she is really something!
Logan releases on digital HD today (May 16) and on DVD and Blu-ray on May 23.