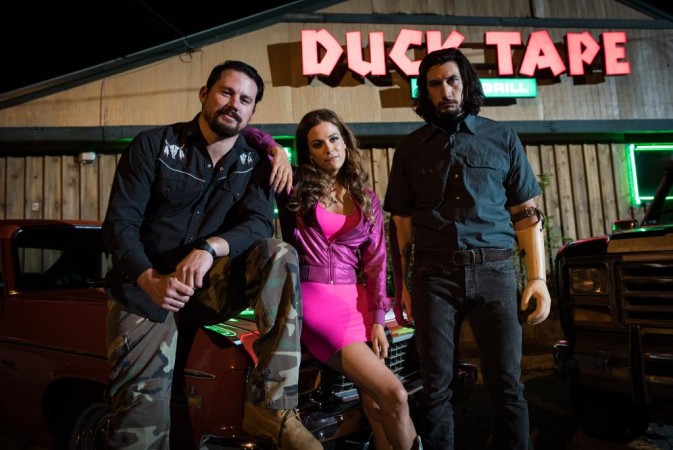 With director Steven Soderbergh on board (Ocean's 11, 12, & 13), the newly released Logan Lucky trailer promises some arch comedy, a car race competition, and a robbery as well.
Also read: Pirates of the Caribbean 5 review roundup: Johnny Depp starrer has nothing new to offer, might sink at box office
The film, which will open in theatres on August 18, has an all-star cast ensemble including Adam Driver, Channing Tatum, Daniel Craig, Riley Keough, Katie Holmes, Seth MacFarlane, Hilary Swank, Katherine Waterston, and Sebastian Stan.
Logan Lucky follows three brothers Jimmy (Tatum), Clyde (Adam Driver), and Mellie (Riley Keough) who are planning to execute a robbery during the Coca-Cola 600 race. But they need a mastermind for help. So here comes our beloved James Bond aka Daniel Craig. Craig plays the robber named Joe Bang in the movie, who tells Tatum and Driver, "I am in-car-cer-a-ted," during their first interaction.
"Yeah, we got a plan to get you out." Tatum responds. "You Logans must be a simple-minded as people say," Craig says later in the trailer.
The film was shot at the real location to capture the essence behind the script, such as it shows the Charlotte Motor Speedway during the actual NASCAR Coca-Cola 600 and the Bank of America 500, as well as at Atlanta Motor Speedway. Not only that, a few NASCAR stars appear in non-driver cameo roles in the film.
The project marks Soderbergh's first theatrical release since Behind the Candelabra in 2013. The comedy drama won two Golden Globes and almost a dozen Emmys. He announced retirement after that so he could completely concentrate on TV and other projects.
Soderbergh delivered big blockbusters like Magic Mike, Ocean's 11, 12, and 13. He was also nominated for the Best Director Academy Award in 2000 for Erin Brockovich and Traffic but won for the latter.
Watch the Logan Lucky trailer here.