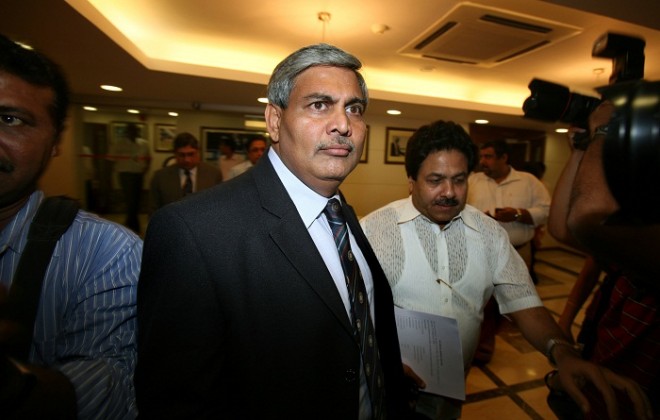 The Board of Control for Cricket in India (BCCI) will file an affidavit in the Supreme Court, suggesting that they have found it difficult to implement the recommendations that was put forward by the Justice RM Lodha Committee.
"The Members authorized the Hony. Secretary BCCI to file an affidavit in the Hon'ble Supreme Court on behalf of the BCCI pointing out the anomalies and difficulties encountered in implementation of Hon'ble Justice Lodha Committee's recommendations," said Anurag Thakur in a statement.
This decision took shape during the special general meeting in Mumbai on Friday. The main objective of the meet was to discuss the recommendations of the Lodha Committee. Earlier reports had suggested that the BCCI was reluctant to agreeing to the Lodha Committee recommendations.
Though the BCCI might not be fully keen on falling in line with the Lodha panel's suggestions, the cricket body will appoint an agency to find the right candidate for the post of chief executive officer (CEO) and chief financial officer (CFO) for the board. This was one of the recommendations, which the BCCI seems to have agreed with.
There were a number of recommendations that was placed on the BCCI's table by the Lodha Committee, which included voting rights (one state, one vote), no politicians in the board, age limit, BCCI under RTI act and more. The Supreme Court had given the deadline of March 3 to reply to the recommendations put forth by the committee.
The BCCI has also agreed to rework the FTP programme for 2016-23, while granting Chattisgarh full member status, which means they can now participate in all domestic competitions from next season. Chattisgarh will be the 28th team which will take part in the the Ranji trophy and other domestic competitions next season.
With BCCI set to challenge the apex court, an interesting times lie ahead in Indian cricket.