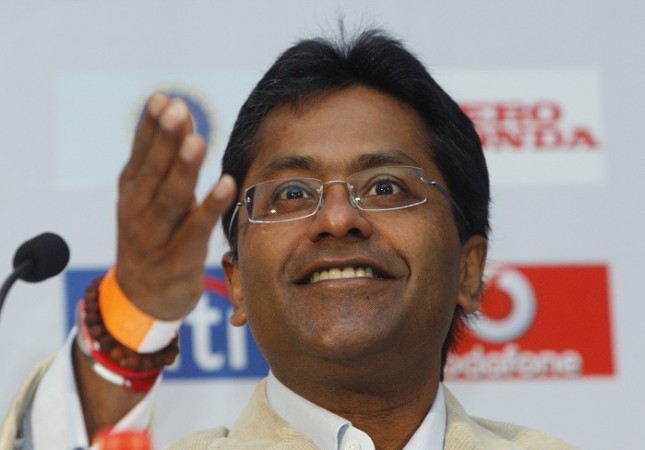 Former commissioner of the Indian Premier League (IPL) has lauded the verdict of the Lodha Committee.
Justice RM Lodha announced the verdict on the IPL spot-fixing case on Tuesday afternoon in New Delhi. Gurunath Meiyappan and Raj Kundra have been suspended from any kind of cricket activities for life. Subsequently, Rajasthan Royals and Chennai Super Kings (CSK) were suspended for two years from IPL.
Modi went on a tweeting spree welcoming the verdict after the decision was announced. Modi also stated that these two high-profile IPL franchises got away with lighter punishments and they should have been severely punished for defaming the international game.
"Lodha committee report is just the first step. It is not an end but has to be taken as a starting point. This is just the start. Great outcome for justice and integrity. No surprise first honest decision on Indian cricket and it comes from outside the BCCI. CSK and Rajasthan Royals have got away with lighter punishment – they should have been banned completely and not merely for 2 years," Modi posted on his personal Twitter handle in a series of tweets.
Below are some of the tweets posted by Modi after the verdict was announced.
What happens to 100's of millions of fans u duped - shameful @arunjaitley @ShuklaRajiv @ianuragthakur @JM_Scindia pic.twitter.com/b8F3D3aFde

— Lalit Kumar Modi (@LalitKModi) July 14, 2015
Finally the verdict is out. What a shame this has bought to a Gentleman's sport. Wish the media and… https://t.co/7iQxGX0XtS — Lalit Kumar Modi (@LalitKModi) July 14, 2015
Justice Prevails. Loved this cartoon. #IPLVerdict pic.twitter.com/YOVsqzKQDh

— Lalit Kumar Modi (@LalitKModi) July 14, 2015
CSK and Rajasthan Royals have got away with lighter punishment - they should have been banned completely and not merely for 2 years. — Lalit Kumar Modi (@LalitKModi) July 14, 2015