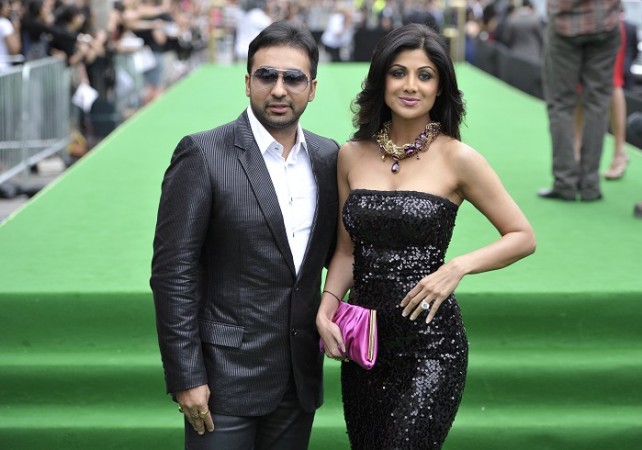 Raj Kundra, slapped with a lifetime ban from all cricketing activites for betting in IPL by the Lodha panel, says he is a victim of a 'conspiracy'.
The former co-owner of IPL franchise Rajasthan Royals, which was also punished with a two year suspension from the IPL, says he and his wife Shilpa Shetty did not ever bet on any cricket match.
On Tuesday, after the verdict was announced by the Lodha panel, Kundra tweeted his disappointment over the decision of the Lodha panel and wanted the findings of the panel to be put out in public domain.
"I have the right to see the evidence. I want the report to be made public so that the people can see it and decide for themselves. I have not received till date a copy of their final report in which sweeping conclusions were recorded against me.
"Even the fact that neither the Delhi police nor Rajasthan police found any actionable case against me (for the obvious reasons that there was no evidence or material against me) has been used to make insinuations regarding my guilt for an act I never did," Kundra said in an interview to India Today.
While announcing the verdict for the IPL spot fixing issue, Justice RM Lodha had observed, "Mr. Kundra had forgotten that betting is illegal in this India unlike his country."
In reply, Kundra said he had never ever bet on any cricket match in India.
He was also upset that the Lodha panel, which also comprised two former Supreme Court judges Ashok Bhan and R Raveendran, exceeded its brief.
"Lodha panel has been set up only to give the quantum of punishment but not to say whether I am not guilty or not," added Kundra.
He also went on to say that betting should be legalised in India.
"When there is so much black money involved in betting, it would be ideal to legalise it in India. Let the money come to the government," said Kundra.
The same verdict was announced for former Chennai Super Kings (CSK) co-owner Gurunath Meiyappan. CSK was also suspended for two years from the IPL. India Cements management had later stated that they would move the Supreme Court against CSK suspension.