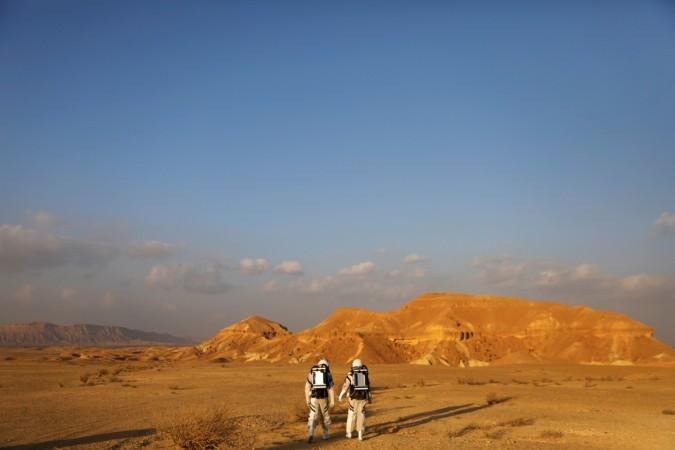 At a time when NASA has been preparing to send humans to Mars in the 2030s, experiments are going on to better understand the alien terrain and find out whether the planet will indeed be our second home in the universe. A group of six Israeli researchers on Sunday finished one such experiment, which required them to spend four days in Israel's Negev desert under conditions similar to that of the Red Planet.
As part of the Mars habitat experiment, which was conducted in the D-MARS (Desert Mars Analog Ramon Station) facility near the remote Israeli township of Mitzpe Ramon, the researchers tested various significant aspects of a future Mars mission. They conducted experiments, including satellite communications, effects of cosmic radiation, searching for life on the Martian soil and a psychological test.
The location in the Ramon crater was ideal for the Mars simulation project as it had "many similarities to the actual Martian environment in terms of geology, aridity and isolation," according to the organizers.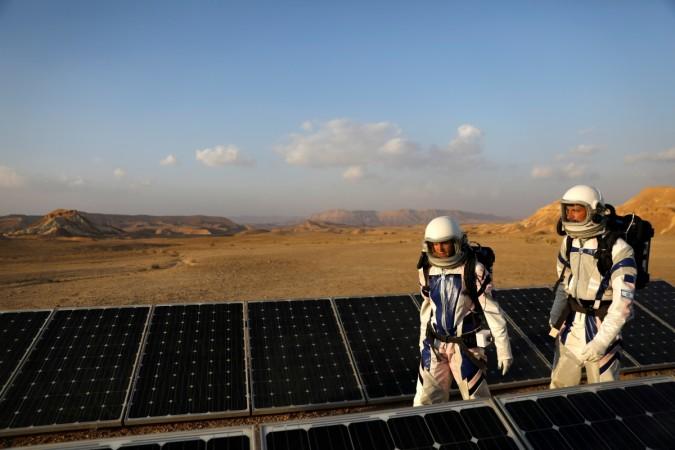 The "D-MARS" experiment, funded by the Israeli Space Agency and the Israeli Science and Technology Ministry, was the first of several planned studies. During the project, the researchers consumed food from capsules, lived in confined pods and had to wear spacesuits while conducting outdoor experiments.
"D-MARS is half about the research, and the other half is about the outreach. A major part of this project is getting public interest and getting students interested in space," Guy Ron, a nuclear physics professor from the Hebrew University in Jerusalem, who participated in the experiment, told Reuters.
In a similar experiment, six astronauts left their dome on September 17, 2017, after spending eight months simulating life on Mars on the slopes of the Mauna Loa volcano in Hawaii. This was the fifth mock Mars mission of the NASA-funded Hawaii Space Exploration Analog and Simulation (HI-SEAS) program.
The HI-SEAS habitat was set up at approximately 8,200 feet above sea level, and the conditions were designed to be similar to those of a planetary exploration mission. In addition, the Mars-like geology of the site also allowed the participating astronauts to perform high-fidelity geological field work.
NASA has been studying Mars for decades in an attempt to increase our knowledge of the planet, which is expected to eventually pave the way for human explorers to land on the Martian surface in the future.
"Mars is the next tangible frontier for human exploration, and it's an achievable goal. There are challenges to pioneering Mars, but we know they are solvable. We are well on our way to getting there, landing there, and living there," NASA said.