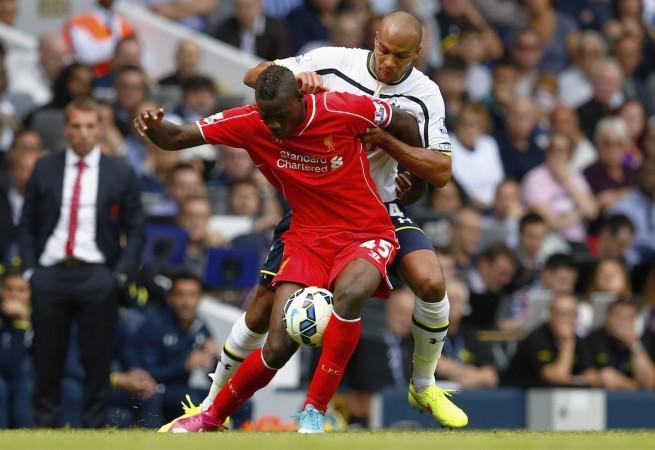 Massimiliano Allegri has rubbished speculations linking Liverpool striker Mario Balotelli with a switch to Juventus in January.
A move for Balotelli to Juventus looked possible when the Italian club's manager Allegri was quoted as saying he would be interested in the striker, who has failed to make his mark at Anfield since a summer move from AC Milan.
"We would like to recruit him, but we do not know if it is possible," Allegri was quoted as saying by The Times.
"Mario had a good season with me [at AC Milan].
"Unfortunately he's built up a character outside of the world of football and everyone talks about what he does off the pitch.
"All coaches love to lead the best players,''
The quotes from the manager led to speculation over a potential move away from Anfield for the out of form Liverpool striker.
Rubbishing claims about Juve's interest in the player, Allegri told Italian TV station RAI: "I think this is a made up story. Balotelli has done very well with me but he belongs to Liverpool and he is not a player that can arrive at Juventus."
Balotelli has been a major disappointment for the Reds, with the forward failing to live up to Brendan Rodgers' expectations.
The former Manchester City striker has not been able to score a single goal in the English Premier League for Liverpool this season and has therefore been a subject of transfer rumours. He has scored an unimpressive two goals for the Reds so far -- one each in Champions League and League Cup.
The Reds have been left frustrated with Balotelli not delivering the goods, so chances of him leaving the club could be a possibility, as other clubs such as PSG and Olympiakos have also been linked to the Italian.
If any club decide to take the player away from Liverpool, the Reds would be required to get active in the transfer market for a top striker, which they have been lacking.
With prolific goal scorers like Gonzalo Higuain and upcoming youngsters Saido Berahino linked to the club, who could easily cost in excess of £30 million and £20 million respectively, Balotelli's sale could raise the much required funds to sign a potential future Liverpool star.