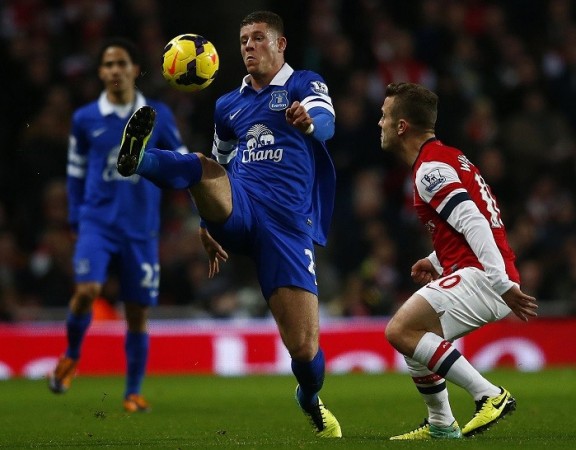 After Liverpool legend Steven Gerrard announced his decision to leave the club at the end of the season, the Reds are eager to rope in his replacement.
The former England captain would be plying his trade in the Major League Soccer with LA Galaxy next season.
Despite a number of clubs interested in acquiring his signature, he was sure to sign for a team, which would not play competitive football with Liverpool, brushing aside any interest from any other EPL club.
With all that the former English international has achieved with Liverpool, Gerrard's boots are huge to fill. Liverpool have lined up two potential Gerrard replacements - either Everton's Ross Barkley or Roma's Miralem Pjanic.
Gerrard has made 697 appearances for the Anfield club scoring as many as 182 goals and in the process winning a number of important trophies.
The 2005 Champions League title was one of his major successes with the club along with UEFA Cup in 2001, and a whole number of other trophies.
Irrespective of the player the Reds sign as Steven Gerrard's replacement, even if the player achieves one fourth of what the legend has, he will be remembered by Liverpool fans for a number of years.
Few days ago, a Gazzetta dello Sport report linked the Bosnian Pjanic to the Reds, with the club said to be preparing a €30m offer.
But, the player that has been linked recently, Ross Barkley, is Liverpool's first choice as Gerrard's replacement with Pjanic their back up option, according to the Express.
But, the task of bringing Barkley to Anfield will be a huge task, as Manchester City and Chelsea are reportedly said to have shown some interest in the player. Neither will it be easy for Reds to prize Pjanic away from Roma, where he is one of the central figures.
Everton will ask interested clubs to pay £60m if they want to sign the English international Barkley.
If Liverpool break the bank and sign the Toffees player for the above mentioned fee, the club would break the transfer record by a long distance as Andy Carroll is Liverpool's most expensive player, who the club signed during the January Transfer window of 2011 for £35m.