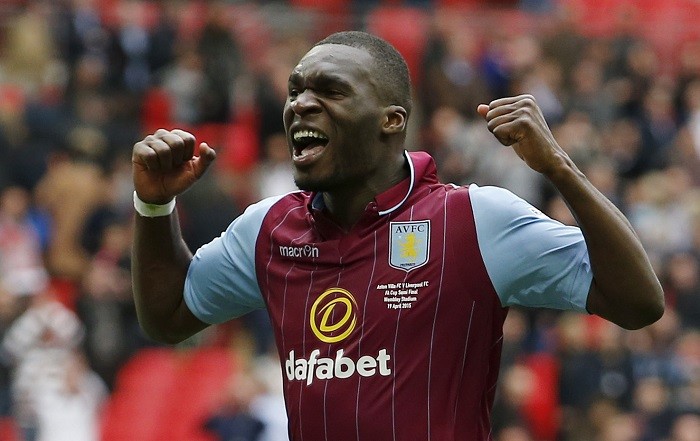 Liverpool have been handed a boost in their attempts to sign Christian Benteke after Aston Villa manager Tim Sherwood revealed that they may be forced to sell the striker due to a release clause in his current contract.
Benteke, despite not being very impressive in the first half of the season, has been in red-hot form of late, scoring 12 goals in his last 12 appearances in the English Premier League.
His impressive form has caught the attention of a number of clubs, including Chelsea and Manchester United, but Liverpool are believed to be the favourites to land him this summer.
Sherwood had earlier stated that he was confident Benteke would remain at Villa this summer, but the former Tottenham boss has now revealed that the club will be forced to sell the Belgian if the amount on his buy-out clause -- believed to be £32.5 million -- is met.
"There's a buyout clause in his contract so it will be impossible for us to stop him if he wants to go," Sherwood told BBC. "Someone's got to meet that buyout clause and if they don't it won't be considered because we don't want to lose him.
"Everyone has it. Most players would have it when they sign new contracts. I don't know what the figure is but I believe it will be quite substantial."
Sherwood, who claims that Benteke has not asked to leave Villa, personally feels that the Belgian should not switch clubs right before the start of the 2016 European Championships.
"He's made no indication that he wants to leave. I've not had a conversation with him. I've told you my view on it, I don't think he should be moving clubs before a European Championship," the Villa manager added.
"We're building up to a European Championship, which is a huge stage as well. It's a tournament where you feel that Belgium will be one of the favourites to win it.
"By playing for Aston Villa it hasn't hindered him being the first choice at Belgium, up to now. So to come here and score at the ratio in which he has scored, since I have taken over, if he ends scoring 20 or 30 goals next season he is probably playing for Real Madrid."