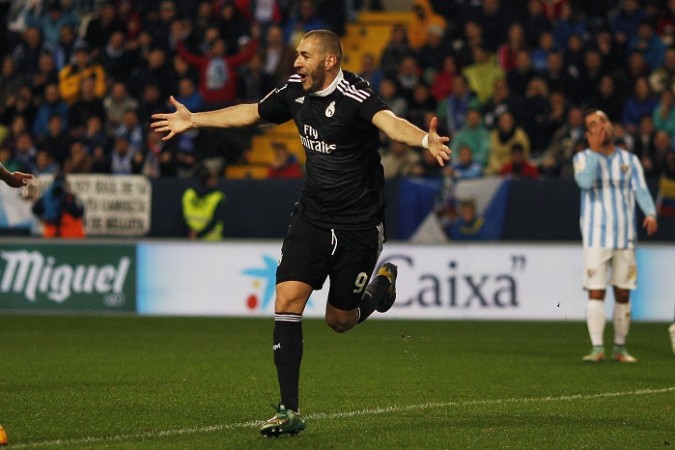 Brendan Rodgers needs a striker to improve his team's attacking line, which has been below par this season.
After the sale of Luis Suarez to Barcelona during the summer and Daniel Sturridge's injury problems, Liverpool have not been able to put that attacking display of last season, which nearly won them the title as well.
Liverpool have been linked to strikers such as Gonzalo Higuain, Saido Berahino among a list of many, but nothing concrete has come up for the Reds.
But, the Reds now might have received a major boost as the Spanish media reported that the La Liga giants are prepared to sell Karim Benzema for around £40m.
Reportedly, Benzema is keen on moving to the English Premier League, as tensions between Real Madrid manager Carlo Ancelotti and Benzema have been growing.
With a host of strikers -- Mario Balotelli, Fabio Borini and Rickey Lambert -- having failed to live upto the expectations, Benzema's move makes perfect sense for the Reds. Additionally, Balotelli, who has been linked with other clubs for a transfer move, has not scored a single goal in the English Premier League.
Liverpool are going to flourish if the player is signed, as he could make a formidable pair alongside Daniel Sturridge.
Brendan Rodgers has been a fan of the Frenchman, who has been labelled as one of the top strikers in world football.
The Express reports that Real Madrid plan on selling the Frenchman to the Reds, and the funds could be used to bring the Paris Saint Germain player, Edinson Cavani to Bernabeu.
But luring the Uruguayan striker to Bernabeu would not be an easy task, as Edinson Cavani has been a long term target for Arsene Wenger's Arsenal.
The deal could still transpire for the Gunners, as they are interested in a January transfer move after some disciplinary reasons, which has not made their manager, Laurent Blanc happy. Edinson Cavani, along with Ezequiel Lavezzi were suspended three matches after missing PSG's training camp in Qatar.
"There will certainly be exits out of PSG in the winter market," Blanc told Spanish newspaper El Mundo Deportivo.
Though the manager did not take names, it could be the above mentioned two players also, if the right offer comes through, while the Reds have been linked with Lavezzi since summer.