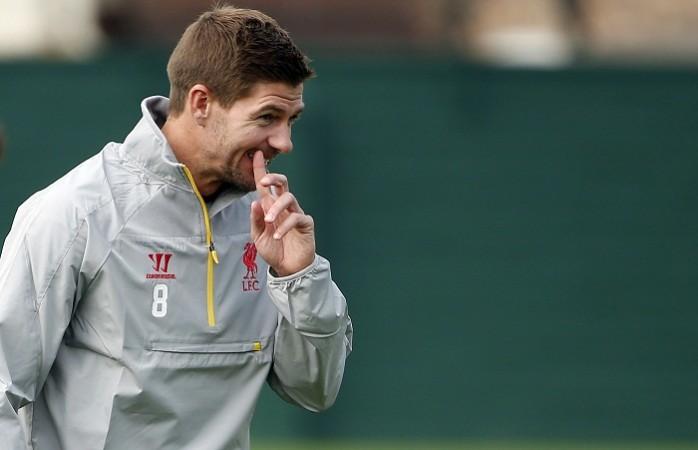 Imagine a central midfield partnership of Andrea Pirlo and Steven Gerrard in their pomp. Outstanding, isn't it.
Well, it was nearly a reality as well, with Carlo Ancelotti revealing that he tried to tempt Gerrard to move to AC Milan to partner Pirlo in midfield during his time at the San Siro.
Ancelotti had a lot of success with Milan in an eight-year spell between 2001-09, before moving to Chelsea.
During that time with AC Milan, Ancelotti had a few high-profile contests with Liverpool, none more memorable than the 2005 Champions League final, when Gerrard and co. made a stirring comeback to clinch the title.
That was a time when Gerrard was at his best, marauding through midfield, and scoring crucial goal after crucial goal in a Liverpool shirt. Knowing the Liverpool captain's worth, Ancelotti, who is now the manager of Real Madrid, revealed he did his best to bring the former England international to the Serie A and AC Milan.
"We had sounded him out but Gerrard's bond with Liverpool was unbreakable," Ancelotti, whose Real Madrid side will take on Liverpool in the Champions League at Anfield on Wednesday, told The Sun on Sunday.
"I don't remember exactly what year it was but we did try. Of course, I wanted to pair him up with Pirlo, it was a fantastic combination. Putting Gerrard in midfield with Pirlo -- it would have been fantastic."
Meanwhile, Gerrard, after seeing his team pull off a last-gasp 3-2 victory over QPR in the English Premier League on Sunday, admitted his team have a lot of improvements to make if they are to challenge for the title like last season.
"I think we were very lucky to get three points," Gerrard told Sky Sports after the match which saw Steven Caulker score a late own goal to hand Liverpool a much-needed win. "Our performance needs to be better, in my opinion.
"We could have had no complaints today if we had come away with nothing and we could have had no complaints if we had come away with a point. It was a very bitty game - stop-start - but I think the only credit that we can give ourselves is that we never gave up.
"We kept going to the end and we got rewarded for hanging in and staying in the game. But all-round, it needs improving. Of course we're going to go away really happy with the three points. It's what we came for."