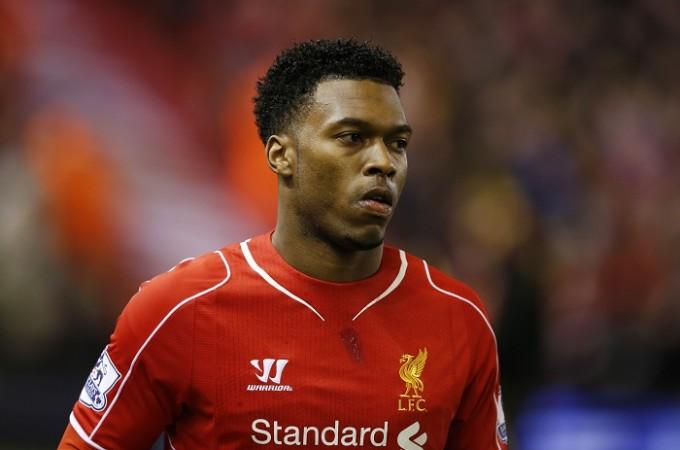 Liverpool legend Didi Hamann feels that the Reds should exclude Daniel Sturridge from the starting lineup for their vital Premier League clash against Manchester United on Sunday.
Although the Merseyside club have been playing well since Sturridge's return from a five-month injury layout, Hamann believes that the striker can make a better impact if he starts from the bench.
The former Chelsea striker started from the bench during Liverpool's 2-1 win over Manchester City on 1 March, and Hamann insists that manager Brendan Rodgers should do the same against United and start with Raheem Sterling up front.
"That's what I'd do, personally," he told Liverpool Echo. "I would not be surprised to see Sterling play up top, with Sturridge on the bench. It would be a big call to leave Sturridge out, but I just think Sterling may be the way to go."
"I don't think Daniel is quite at 100% yet, so I think it would be good to have him as a real weapon on the bench for the last half hour, and let Sterling stretch the United defence to start with."
During their earlier Premier League clash against the Red Devils at Old Trafford this season, Sterling was used as the central striker but Liverpool ended up losing 3-0.
However, despite the loss Liverpool managed to create a lot of chances and Hamann feels that Sterling was especially very efficient
"If you think back to the game at Old Trafford, that was the first time we really saw Sterling used as a striker. And though we lost the game, we created more chances than we had all season, really, and he made a big difference."
The 41-year-old feels that Liverpool have doing started well of late due to Sterling adjusting well in the centre forward role.
"I think he's played that role beautifully since. It changes everything when you have that pace up front, because you can stretch the game.We lacked that in the first part of the season when Mario Balotelli or Rickie Lambert were playing up there, but we've had it since that Old Trafford game."