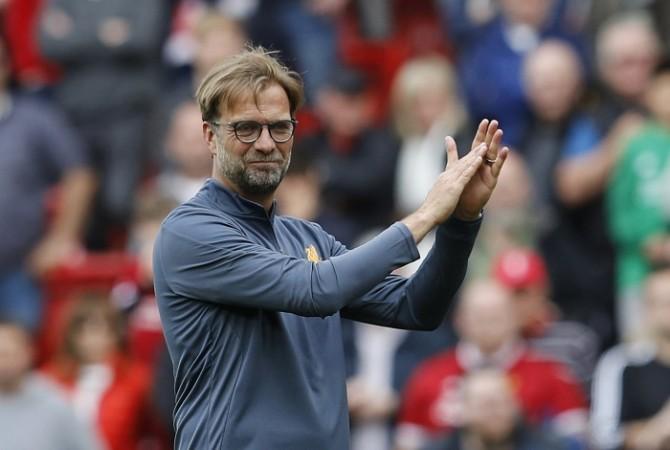 The agent of Liverpool manager Jurgen Klopp has claimed the German would be a "good fit" for the top coaching job at Bayern Munich.
However, Marc Kosicke insisted that his client would not be switching jobs any time soon, pointing out that he has more than four years left on his contract at Anfield.
Current Bayern coach Jupp Heynckes, 72, is expected to step down at the end of the season, with the Bavarian giants having already begun their search for a replacement.
Kosicke refused to rule out the prospect of Klopp coaching Bayern at some point in the future, and listed the lack of a winter break in the Premier League as one of the drawbacks of working as a coach in England.
"He is under contract until 2022 and I don't think his work is finished [at Liverpool] yet," he was quoted as saying by ESPN.
"But you have to bear in mind many factors. When you move to England, you cannot underestimate the lack of a winter break. This reduces your lifetime."
Kosicke revealed Bayern had long retained an interest in hiring Klopp due to the former Borussia Dortmund coach maintaining good relationship with members of the Bavarian club's hierarchy, including president Uli Hoeness.
"Coaching one of the big clubs in Europe isn't something that is unattractive, but everything has to suit," the agent added. "Yes, Bayern are looking for a coach in the summer, but Jurgen has a long contract. At the moment, Jurgen isn't thinking about coaching another club than the Reds.
"Jurgen isn't too big for Bayern Munich and Bayern Munich isn't too big for him. He definitely could do a very good job there. Bayern and Klopp would be a good fit, but it isn't something that is an option at the moment."
Former Borussia Dortmund boss Thomas Tuchel was reported to have turned down the chance to coach Bayern last weekend as he is more interested in working in the Premier League.