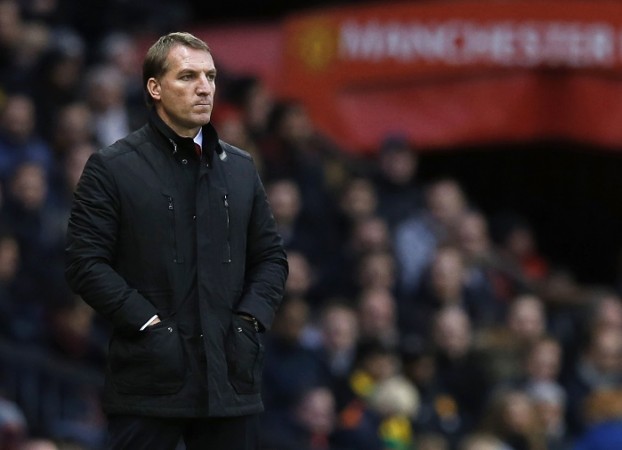 Liverpool boss Brendan Rodgers has confirmed that Steven Gerrard does not "have a chance" to feature during Reds' Europa League round of 32 first leg clash against Besiktas due to him still recovering from a hamstring injury.
The Merseyside club fans were hoping that Gerrard, who picked up the injury during Liverpool's 3-2 win over Tottenham in the Premier League on 10 February, would be available for their side's Europa League clash against the Turkish league leaders.
But Rodgers has confirmed that the 34-year-old, who missed the Reds' 2-1 FA Cup fifth-round victory at Crystal Palace, will be taking no part in the Europa League on Thursday.
"He won't have a chance for tomorrow, and we just need to assess on a daily basis where Steven's at," the Northern Irishman told Liverpool's official website.
Another player who will not be featuring during Liverpool's Europa cup clash against Besiktas is Lazar Markovic due the Serbian midfielder being handed a four match ban following a straight red card during the Reds final Champions League group fixture against FC Basel.
And Rodgers says that his side have accepted the suspension.
"We accept the ban and unfortunately he will have to serve that. He obviously won't be able to contribute for these coming games," added the former Swansea City boss. "But in the future he'll hopefully be able to play many more European games for the club."
Meanwhile, Rodgers insists that his side's desire to win a trophy this season has not died, and the Reds will be hoping to go all the way in the Europa League.
"I said at the beginning of the season that one of the objectives for us was to win a trophy. Hopefully you'll have seen from the efforts that we've put into the cup competitions that we want to do everything we can to win a trophy."
"This competition is no different - it's a very prestigious competition and a competition that we want to do well in."
Despite admitting that Besiktas will be a very tough opponent on Thursday, Rodgers insists that the Reds are confident ahead of this fixture.
"It is a tough game against Besiktas, a team that are obviously very strong in their own country; they have got good experience of playing games in this country, you saw their recent games against Tottenham and Arsenal."
"We're very confident at the moment in terms of our performance. Our focus is really only the next game. The players over a number of games have been absolutely fantastic. We just want to continue with this mentality and performance level."